JERUSALEM – A new report has accused some teachers and staff members of a controversial U.N. agency of praising the Hamas slaughter of Israelis, Americans and other foreign nationals on Oct. 7 in Israel. 
The jihadi terrorist organization Hamas murdered 1,400 people, including at least 32 Americans, and kidnapped 242 people, 13 of whom are reportedly U.S. citizens.
The U.K.-based Institute for Monitoring Peace and Cultural Tolerance in School Education (IMPACT-se) wrote in its 123-page report released Monday, that "at least 14 teachers and staff at UNRWA (United Nations Relief and Works Agency for Palestine Refugees) schools have publicly celebrated the October 7 massacre and other Hamas attacks on their social media accounts."
The Biden administration has given the U.N. agency $1 billion of taxpayers money since 2021. UNRWA operates schools and other humanitarian services in Gaza, the West Bank, East Jerusalem, Lebanon, Jordan and Syria. It has faced intense criticism that it perpetuates the conflict between Israel and Palestinians by warehousing alleged refugees and failing to rope in the teaching of Islamic-animated terrorism, violence and antisemitism.
ISRAEL AMBASSADOR BLASTS UN 'SILENCE' OVER HAMAS ATROCITIES; TO WEAR YELLOW STAR UNTIL TERRORISTS CONDEMNED
IMPACT-se CEO Marcus Sheff said, "Time and again we have warned that UNRWA staff and school materials have created a breeding ground for terror. Our worst fears have now been tragically realized with the horrific attack on Oct. 7. All governments that fund UNWRA, including the United States, must urgently review and concurrently freeze financial support to UNRWA to help ensure that another generation is not lost to the evils of hatred and incitement."
The report reveals that Mahmoud Abu Adhm, an UNRWA employee in Gaza, posted numerous pro-Hamas messages in support of the Oct. 7 atrocities. On Oct. 10, he encouraged Hamas to murder Israeli hostages, stating, "Do not walk past a captive who has not been given amnesty without striking off his neck so as to terrorize the enemy." He cited Islamic texts that promote cruelty toward the enemy, noted IMPACT-se.
Afaf Talab, a teacher who the IMPACT-se report says is employed by UNRWA, shared on his Facebook page a video in which the Hamas massacre is termed the "first real victory" on the way to liberating all Palestinians.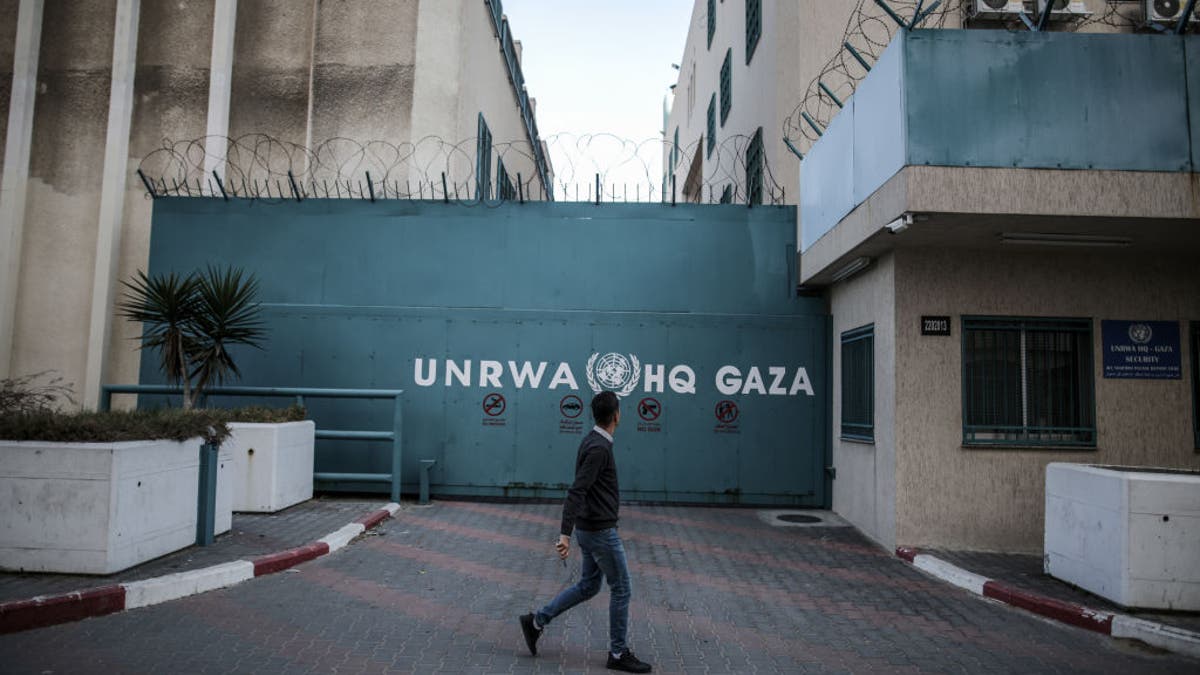 The liberation of Palestinians is commonly used by terrorists and left- and right-wing extremists to mean expunging Israel from the map.
The video posted by Talab praised the destruction of Israeli communities "with 1000 men in 3 hours" causing "entire cities emptied out in one night." He called on Oct. 23 for God to "destroy the Jews." According to IMPACT-se, "This sentence in the Facebook post was deliberately misspelled, perhaps to avoid detection through automated translation given [his] role as a U.N. employee."
JUDGE LETS LAWSUIT CLAIMING BIDEN ADMIN KNEW US FUNDS WERE AIDING PALESTINIAN TERRORISTS MOVE FORWARD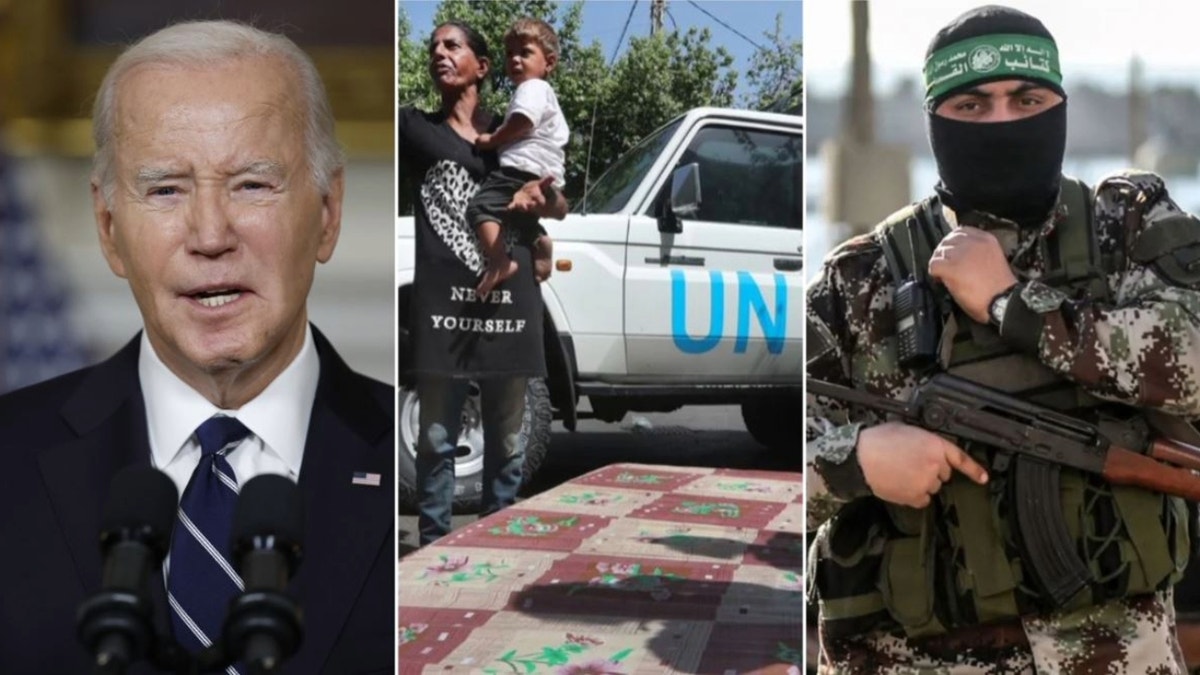 IMPACT-se wrote that another UNRWA teacher in the school system in Gaza, Sarah Alderawy, posted a Facebook video clip that showed Hamas terrorists roaming Israeli streets with rifles while firing at Israeli cars.
The video contained the Quranic verse that declared: "We will surely come to them with soldiers that they will be powerless to encounter, and we will surely expel them in humiliation, and they will be debased."
IMPACT-se wrote that the UNRWA material reflects "years of hate-teaching in these schools." One telling example for IMPACT-se is students study textbooks in UNRWA schools in which the terrorists al-Walid and Izz ad-Din al-Qassam, whose names Hamas used for its military wing, are glorified as "heroes" of jihad in a Grade 5 Arabic reading comprehension exercise titled "Hooray for the Heroes."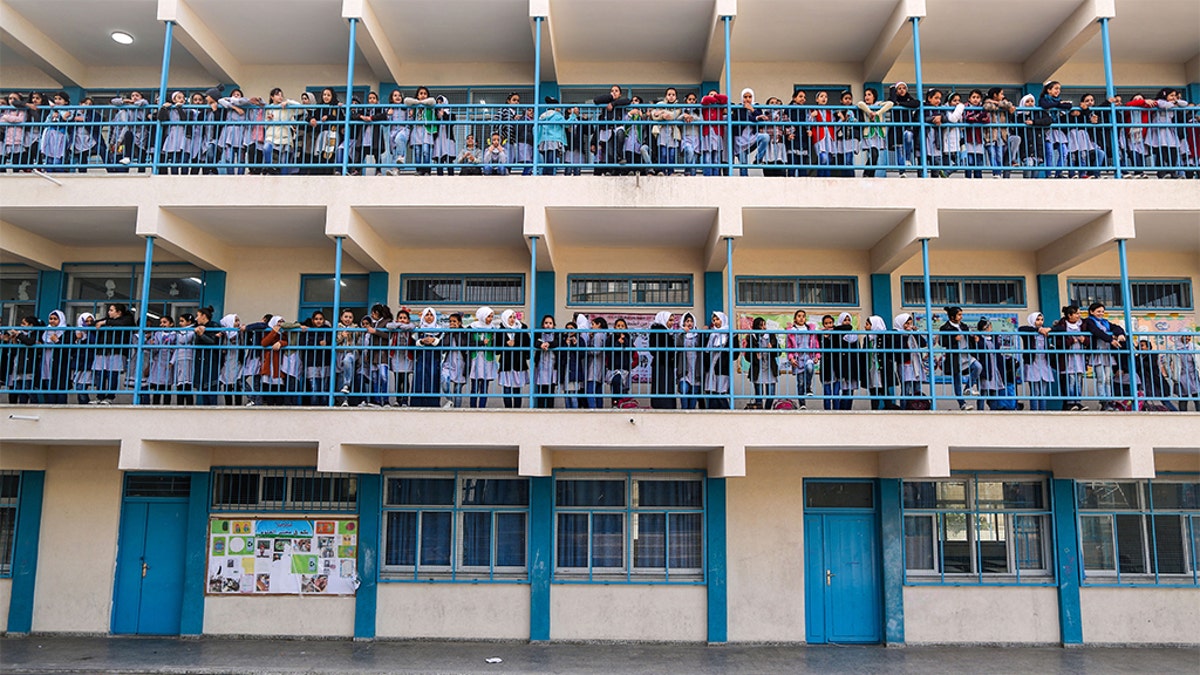 The British organization sees a connection between the absorption of terrorist ideology in the UNRWA school system and the Oct. 7 massacre: "A handwritten note was found on the body of a Hamas terrorist who participated in the October 7 terrorism attack and cited Khalid ibn al-Walid, an Arab military commander, who is widely linked to violent jihadism."
The note also says to "assail them [Jews/Israelis]" and to "sharpen the blades of your swords […]," encouraging to behead and remove the "hearts and livers" of Israelis, wrote IMPACT-se.
Former President Donald Trump pulled the plug on U.S. UNRWA funding in 2018. The Biden administration swiftly restored the money to UNRWA and in July 2022 announced it had given more money to UNRWA than any other organization in the world.
LAWMAKERS URGE BIDEN ADMIN TO TAKE ACTION AGAINST PRO-HAMAS DEMONSTRATIONS SPREADING ACROSS COLLEGE CAMPUSES
The IMPACT-se report also says that at least 100 Hamas terrorists who participated in the Oct. 7 massacre are graduates of the UNRWA education system.
"It is statistically probable that the majority of the estimated 3,000 terrorists who committed acts of murder, rape, beheading, and abduction of Israelis on October 7 graduated from UNRWA's education program and schools, as UNRWA operates the majority of the schools in Gaza," it alleges.
When asked about the report, William Deere, the director of Washington's UNRWA office, told Fox News Digital in a statement, "When accusations are brought to UNRWA's attention, no action is taken based solely though on the word of an accusing party. Investigations are launched with involved staff members placed on administrative leave. Where UNRWA employees are found to have engaged in misconduct, the Agency imposes proportionate and appropriate disciplinary measures in line with its regulatory framework."
He added, "Even during this conflict investigations continue, including of recent accusations levied by U.N. Watch. Such cases in 2021 resulted in staff receiving significant fines, deferment of eligibility for promotion, and in the case of daily-paid staff, up to two-year prohibitions on working for the Agency. Following allegations made against Agency staff in 2022, similar investigations were undertaken. Again, allegations that were found to be credible resulted in disciplinary action."
Deere, who echoed a U.N. official who recently cautioned about misinformation during war, said, "Nowhere is this more prevalent than in some of the reporting around UNRWA where, regrettably, some have fallen prey to Agency detractor's main tactic – tell half the story." He continued, "We have lost 79 of our colleagues in Gaza since 7-October. I hope you will honor them by not allowing the fog of war to rob us of our humanity or the necessity for fact-based debate."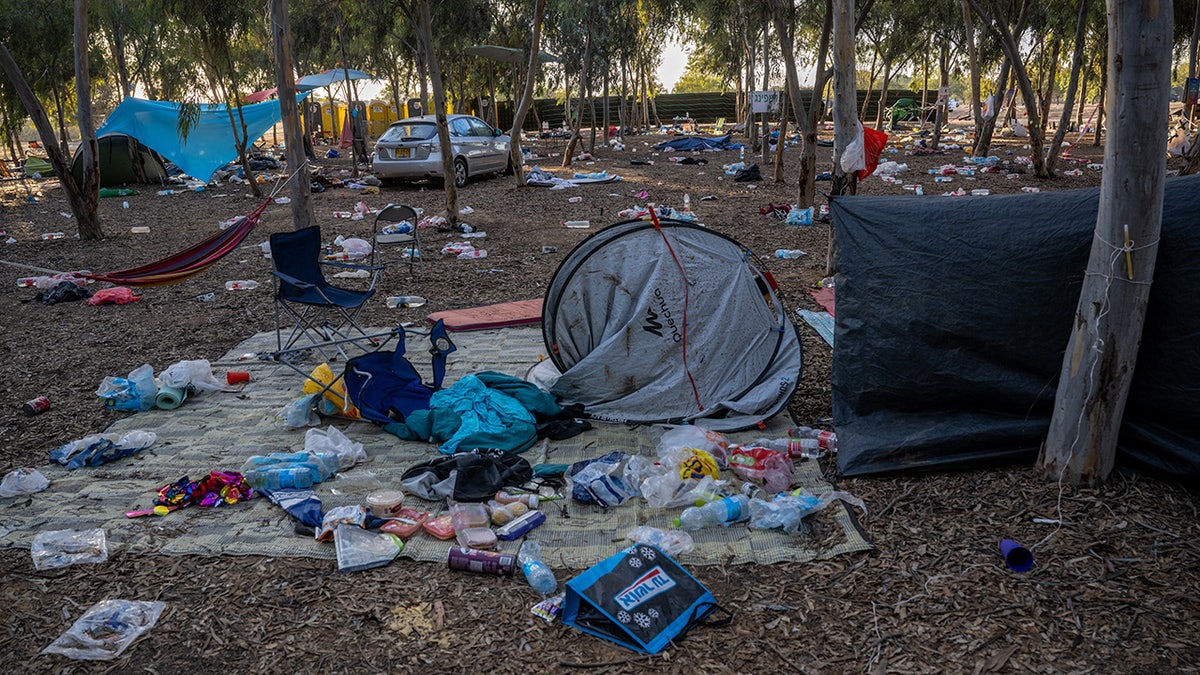 A State Department spokesperson told Fox News Digital in a statement, "We take seriously our duty as a steward of American taxpayer money and hold our implementing partners to the highest standards to help guarantee U.S. funds are used effectively and for their intended purpose."
The statement continued, "We expect UNRWA to review any allegations regarding statements by staff, investigate them, and if warranted, take disciplinary or other corrective action in line with U.N. policies, up to and including termination of employment or contracts, and hold anyone found to have engaged in such conduct accountable."
The spokesperson said the U.S. supports the U.N. agency's position in forbidding staff members from engaging in "militant activity or political activity that is inconsistent with the terms of their employment."
The spokesperson noted, "Our clear and unequivocal position is that membership in Hamas or any other terrorist entity is incompatible with employment in UNRWA and is utterly inconsistent with UNRWA's mission and the positive role that UNRWA plays in the region."
DESANTIS BLASTS BIDEN FOR PRIORITIZING GAZA AID THAT WILL BE 'COMMANDEERED' BY HAMAS OVER RESCUING HOSTAGES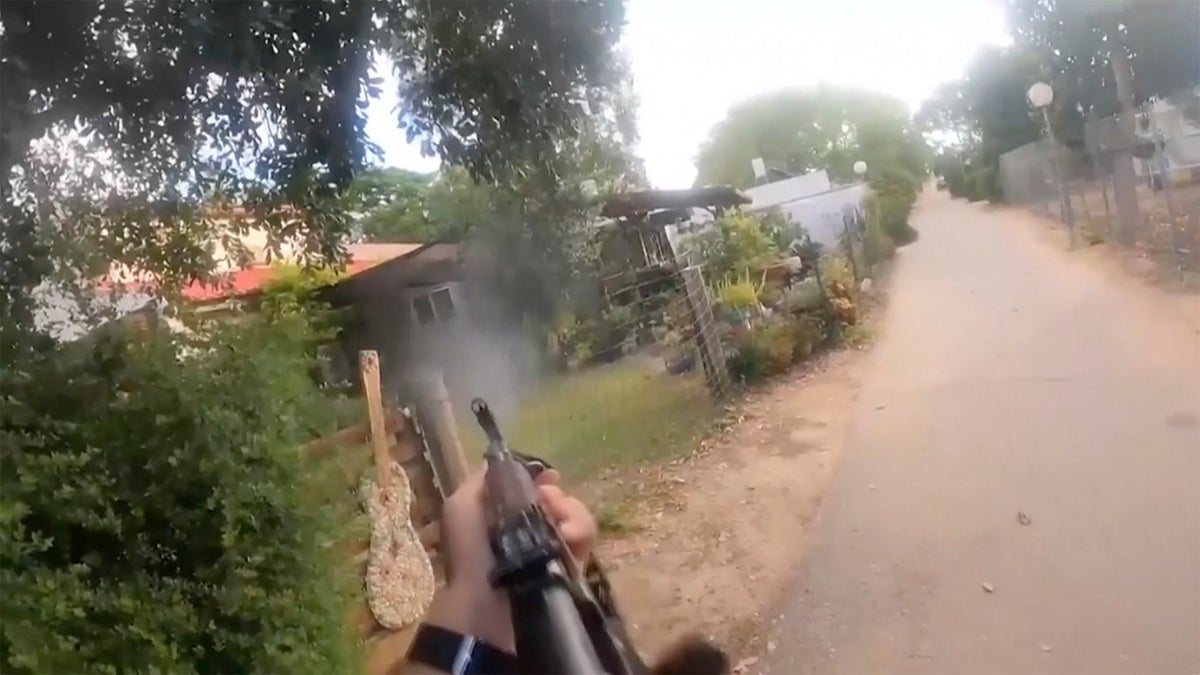 Last week, the House of Representatives passed a bipartisan bill titled Peace and Tolerance in Palestinian Education Act that would ensure the that secretary of state issues an annual report "in schools in areas controlled by the Palestinian Authority or located in Gaza and controlled by any other entity."
Rep. Brian Mast, R-Fla., said prior to the vote that "Kids aren't born discriminating against their peers; hate and intolerance are learned behaviors, and there's absolutely no reason that U.S. taxpayers should be funding that type of instruction. This bill can help break a generational cycle of hatred and move towards a peaceful and secure Israel."
Rep. Brad Sherman, D-Calif., also weighed in ahead of the House vote and noted, "It occurs when generations are raised to hate, to kill, to behead, to murder, and it is a product of the schools that we have seen for decades on the West Bank and the Gaza Strip. When we resumed funding for UNRWA in 2021, it was with the understanding that these schools would change, and we reached the 2021 framework for cooperation. So far, not so good. … Education for terrorism has continued."
Fox News Digital sent press queries to the assistant for Nabil Abu Rudeineh, who serves as the spokesperson for Palestinian Authority President Mahmoud Abbas. Phone calls to Rudeineh were not returned.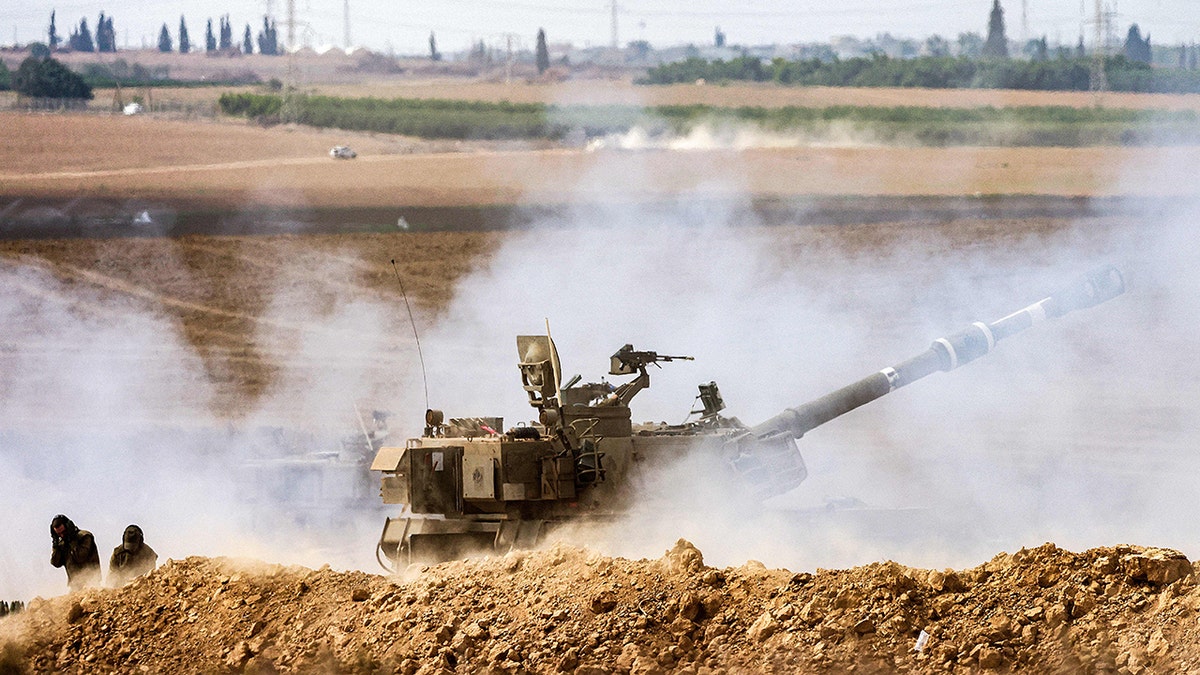 CLICK HERE TO GET THE FOX NEWS APP
Monique Beadle, director of advancement for the Jerusalem Institute of Justice, told Fox News Digital, "The U.S. doesn't fund Taliban curriculum. It doesn't fund Islamic State curriculum. But through its voluntary donations to UNRWA, it is funding Hamas curriculum. Gaza's children aren't learning about peace and co-existence in their U.N. schools. It's time to deal with the reality that American taxpayers are underwriting the radicalization of thousands of children."
Press queries to U.N. Secretary-General António Guterres's spokesperson went unanswered.
Andrew Mark Miller contributed to this report.