The former Philadelphia Police officer accused of shooting and killing 27-year-old Eddie Irizarry while Irizarry was sitting in his car in mid-August is now facing a murder charge after turning himself in to law enforcement Friday.
Officer Mark Dial surrendered on a criminal warrant, according to his attorney, Fortunato Perri Jr. 
Philadelphia District Attorney Larry Krasner later said at a press conference, where bodycam video of the Aug. 14 shooting was aired to the public, that Dial is facing charges of murder, voluntary manslaughter, aggravated assault, simple assault, recklessly endangering another person and official oppression. 
Krasner said the family of Irizarry and their attorneys were invited to his office to review videos of the shooting and that he "warned them repeatedly that this is extremely difficult to watch, that there is always some level of trauma, especially for family members associated with watching something that is extremely violent.
PHILADELPHIA POLICE COMMISSIONER RESIGNS AMID CRIME WAVE 
"I also want you to know that the family repeatedly said to me and the family's counsel repeatedly said to me they do not want any criminal unrest," Krasner said while releasing the footage.  
"They do not want any rioting. They do not want any looting. They do not want anyone to claim that what this video depicts or the nature of the case or the event itself justifies any criminal behavior, that that would be a violation of their respect, their love and their reverence for young Eddie Irizarry." 
A portion of the video shared by Krasner shows Dial approaching a stopped vehicle before getting out. A voice is then telling the driver, "I will f—— shoot you." 
PHILADELPHIA SUSPECT ARRESTED IN SHOOTING OF 80-YEAR-OLD MAN IN THE HEAD
At least six shots were fired. Dial then opens up the shattered driver-side front door and pulls a bloodied Irizarry out into the street and into a police vehicle before racing toward a hospital. 
Authorities have said Dial shot Irizarry as Irizarry sat in his car after officers spotted the car traveling erratically around noon Aug. 14 and followed it for several blocks. Officers then approached as the driver turned the wrong way down a one-way street and stopped.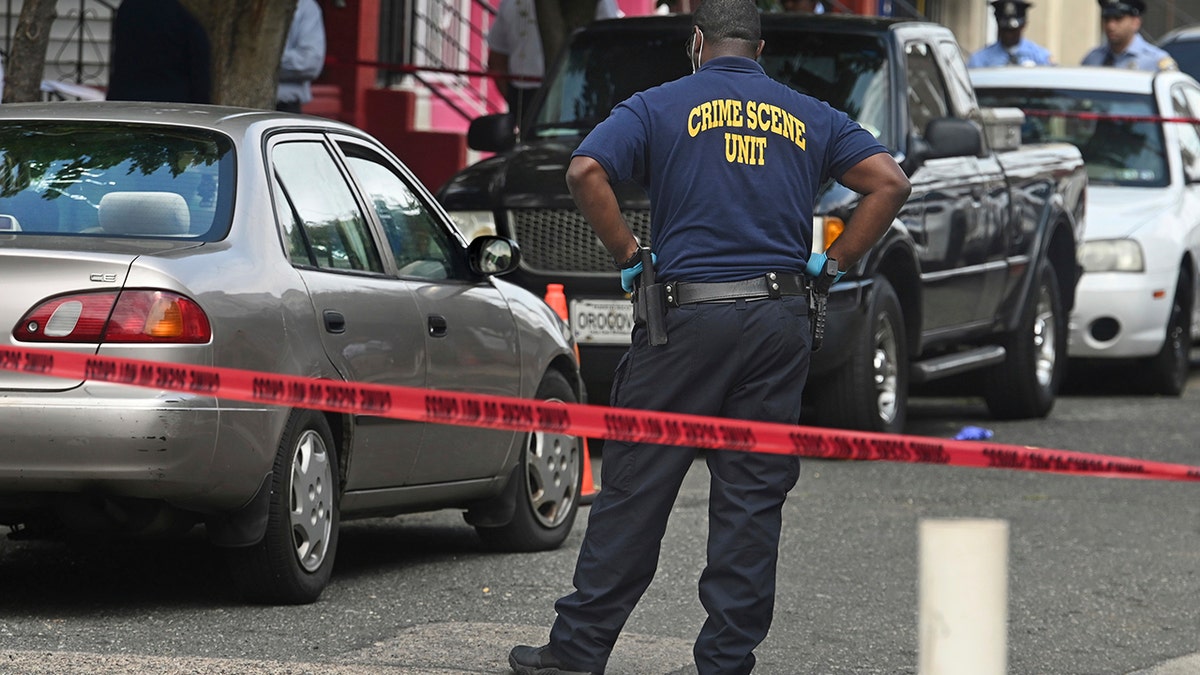 The department backtracked after initially claiming the officers made a traffic stop and shot a person outside the vehicle after he "lunged at" police with a knife. Departing Police Commissioner Danielle Outlaw said a review of the officers' body-worn cameras "made it very clear that what we initially reported was not actually what happened." 
Dial, a five-year veteran with the Philadelphia Police Department, later was suspended with intent to dismiss after officials said he refused to cooperate with the investigation into the shooting. 
"Despite what has been portrayed to the media, the facts will unmistakably show that Officer Mark Dial was legally justified in discharging his weapon while fearing for his life," Perri told The Associated Press Friday after Dial turned himself in. 
Philadelphia Mayor Jim Kenney said, "My heart is with the loved ones of Eddie Irizarry as they continue to grieve the loss of his life.  
"I recognize that no action that we take as a city can bring him back, but I am confident that the District Attorney's Office is working toward justice for Mr. Irizarry and his family."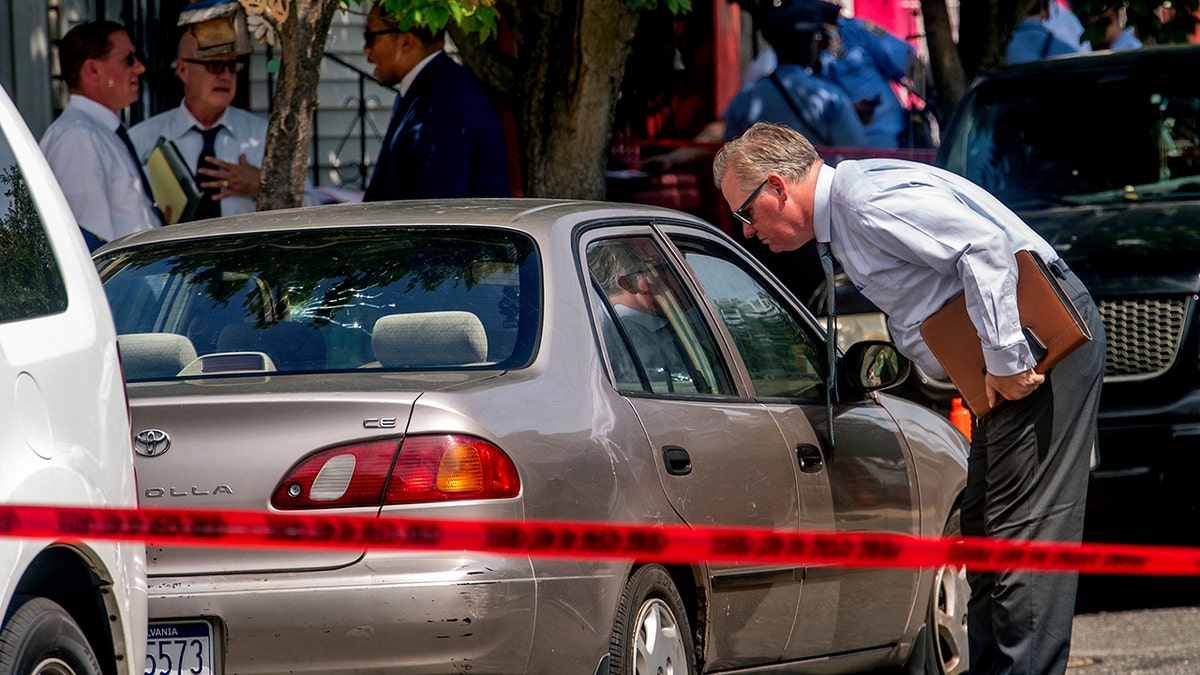 CLICK HERE TO GET THE FOX NEWS APP 
"We will conclude our administrative investigation as soon as possible to ensure justice and closure is attained for all affected by the death of Mr. Irizarry," Outlaw said in her own statement. 
The Associated Press contributed to this report.