Former US President Donald Trump was criticised by his Republican rival Ron DeSantis asserting that the indicted ex-commander-in-chief is embracing the strategy of basement similar to Democrat Joe Biden, as he expressed confidence days earlier that the billionaire can be easily defeated during presidential nomination.
Ron DeSantis told Fox News on Sunday that "with all due respect to Donald Trump, we're not going to beat the Democrats by adopting Joe Biden's basement strategy."
President Joe Biden was lashed out by his Republican critics including the 77-year-old Trump when he was running for the Oval Office during the Covid-19 pandemic as the Democrat refrained from holding in-person public events at the start of the coronavirus.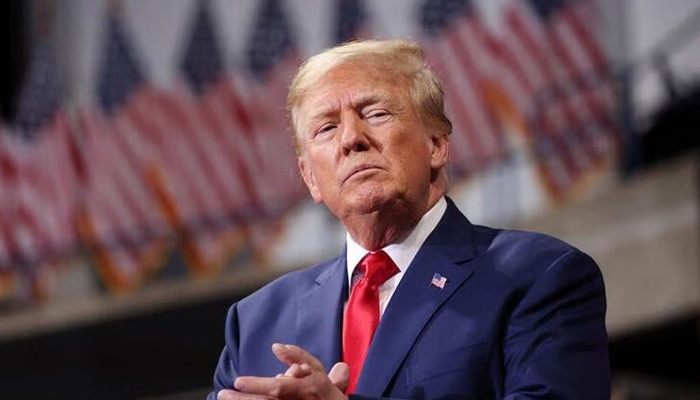 "You can't just be missing in action. You got to show up, you got to earn people's votes. And if you're not willing to do that, voters will take notice as we get closer to these contests," the Florida Governor said.
While speaking of the criminally-charged former president's age, DeSantis added: "We need somebody that can serve two terms."
The four-time-indicted Trump has been leading the Republican 2024 GOP presidential nomination race by a double-digit margin, with the Florida Governor tailing behind.
Upon answering the question about his path to victory, the 45-year-old remarked that Trump was not showing up for voters on the campaign trail.
"You show up. You make the case. You don't mail it in, you don't go missing in action. You meet voters on the ground in the early states, Iowa, New Hampshire in particular, and tell them about the future of the country and why you're the best candidate," DeSantis said.
"And so I think that I'll be the guy. I've been the most dependable leader the Republican Party's had in recent years. I've delivered. I haven't just talked, and that's what we need in Washington the time for excuses is over."