A criminologist recently unearthed a video of a multibillion-dollar, transnational criminal organization that has been stealing from the U.S. government since the pandemic and selling generative artificial intelligence tools to other criminals, an expert says.
The 58-second clip, which was meant for the dark web, opens with a person – who goes by "Sanchez" – covered head to toe in black clothing and speaking behind a black skeleton mask with someone else who appears to be digging a grave behind him.
"Yes, I sell Chase bank accounts. Yes, I am one of the first people to sell fake bank accounts four years ago," the man who calls himself "Sanchez" said. "We started with my partner four years ago. Now we are about 30 people in one office."
As he speaks, the camera shifts from a face-to-face point-of-view with "Sanchez" to one looking up from what appears to be a hole with ominous music in the background.
DISTURBING NEW CRIME TREND SEES KIDS' PRIVATE INFO STOLEN FROM SCHOOLS AND POSTED ON DARK WEB
The video was uncovered by David Maimon, a criminologist and professor at Georgia State University, who provided context to the video in a LinkedIn post. 
This was an "update to some of his concerned customers who haven't seen him on the online underground market for few weeks," Maimon said.
WHO IS WATCHING YOU? AI CAN STALK UNSUSPECTING VICTIMS WITH 'EASE AND PRECISION': EXPERTS
These groups are behind most of the pandemic fraud that cost the country billions and are now using generative AI to remain hidden while expanding their criminal empire, Haywood Talcove, CEO of LexisNexis Risk Solutions' Government Group, told Fox News Digital.
"When you think of pandemic fraud, and modern-day cybercriminal fraud targeting the government, you usually think of low-level fraudsters acting alone," Talcove said.
WATCH UNCOVERED "COMMERCIAL"
He used the example of someone submitting a dozen unemployment applications with stolen identities during the pandemic. 
"In reality, those who commit government fraud and get caught are the tip of the iceberg," Talcove said. "They're like the street-level drug dealers who get arrested.
"There's a whole machine behind them that, at this point, closely resembles the 20th century Italian mob, or modern day drug cartels," he said.
WHAT IS ARTIFICIAL INTELLIGENCE (AI)?
On the dark web, there is a fraud-as-a-service industry run by international cybergangs from all over the world, including Russia, Nigeria and China, among dozens of others. 
The one depicted in the video is called Mega Darknet Market, which Talcove said is one of the biggest enterprises in the world.  
This video gave the first glimpse into how these organizations sell "mule accounts," which is a bank account set up with a stolen identity, as well as generative AI and "deepfake" tools to other criminals, Talcove said.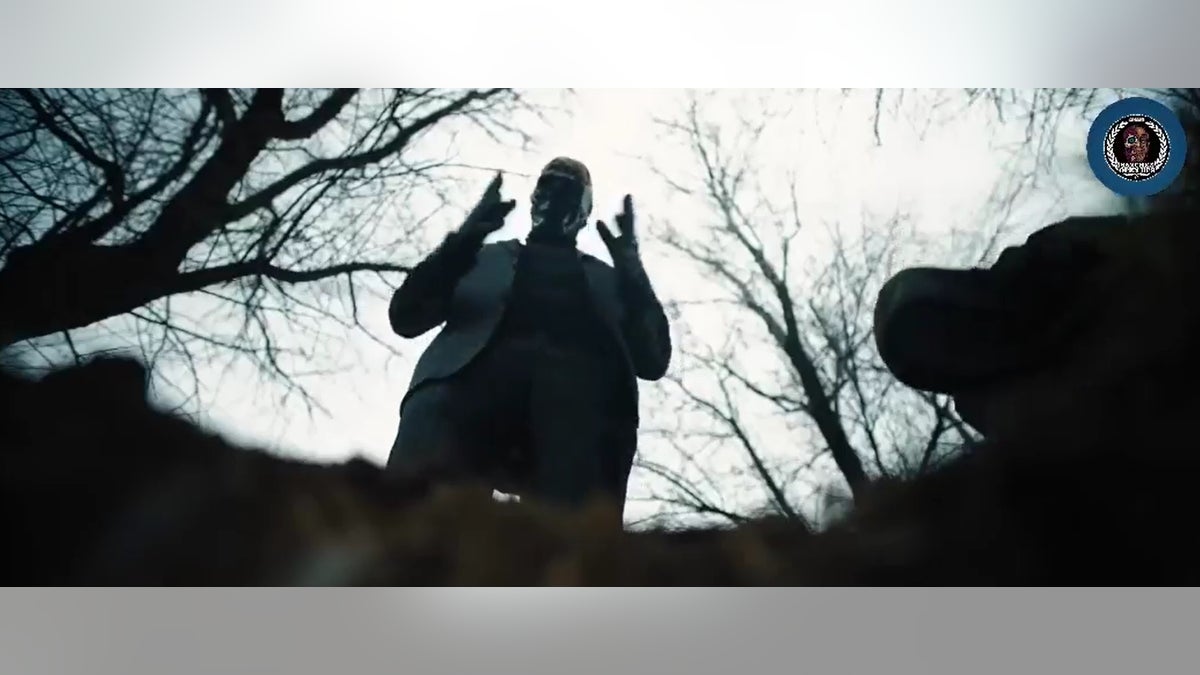 "This video is proof of what I've been saying, that there are some very organized institutions empowering low-level fraudsters from all over the world," Talcove said.
These international criminal enterprises rose to prominence during the pandemic and stole hundreds of millions, Talcove said. However, that is a drop in the bucket to the $1 trillion or more that these groups can steal from the U.S. government over the next year using artificial intelligence, he said previously.
AI-ASSISTED FRAUD SCHEMES COULD COST TAXPAYERS $1 TRILLION IN JUST 1 YEAR, EXPERT SAYS
That is just fraud, he said. These international enterprises are arming other criminals across the globe with AI tech and tools to execute sextortion scams, which generally target pre-teens to young adults and have led to suicides.
"This is very important trend that has largely gone unnoticed," Talcove said. "The pandemic prompted a transformation of America's criminals and gangs from gun-running and drug dealing to unemployment fraud, SNAP fraud and PPP fraud.
"Those on the front-lines, doing the dirty work can make millions. The fraud-as-a-service organizations that give the criminals these the tools, data and means to do so are making far more than that."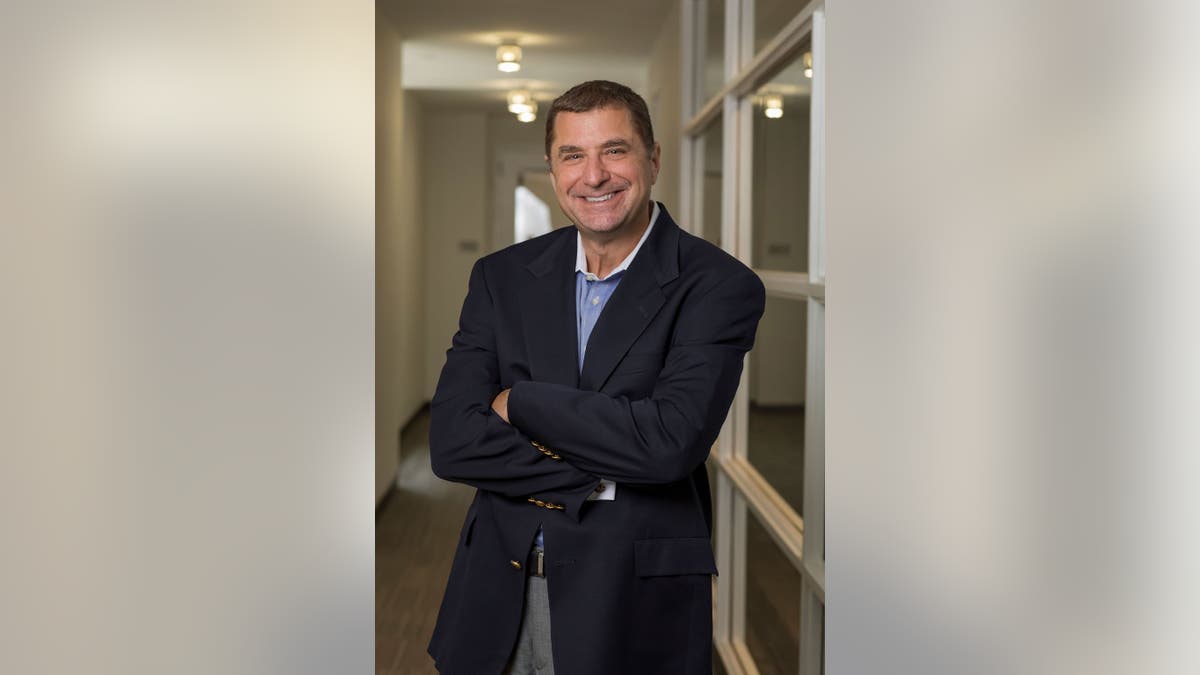 AI allows criminals to rob and vanish
Back in the heyday of Al Capone and the Bloods and Crips gangs, criminals avoided law enforcement and government officials at all costs, Talcove said.
Since 2020, that changed. The U.S. government is the "primary target," he said, and AI-powered technology allows them to rob government agencies and vanish.
US MARSHALS SERVICE ATTACKED BY RANSOMWARE TARGETING SENSITIVE LAW ENFORCEMENT INFORMATION
"With Mega Darknet Market and the many other global cybercriminal organizations that are at the top of the pyramid when it comes to stealing from the U.S. government, the police won't catch them," Talcove said. "They're too sophisticated and likely not in the country. 
"It will take an all-out commitment from a coalition of law enforcement agencies to catch them: Secret Service, FBI and Interpol."
WATCH FULL INTERVIEW WITH HAYWOOD TALCOVE
What is sextortion?
The FBI describes sextortion as a crime that "involves coercing victims into providing sexually explicit photos or videos of themselves, then threatening to share them publicly or with the victim's family and friends."
"Malicious actors use content manipulation technologies and services to exploit photos and videos – typically captured from an individual's social media account, open internet or requested from the victim – into sexually-themed images that appear true-to-life in likeness to a victim, then circulate them on social media, public forums or pornographic websites," the FBI said in a June 5 PSA.
WATCH EXPERT ALICIA KOZAK EXPLAIN SEXTORTION AND AI IMPACT
CLICK HERE TO GET THE FOX NEWS APP
"Many victims, which have included minors, are unaware their images were copied, manipulated and circulated until it was brought to their attention by someone else," he said.
At least a dozen sextortion-related suicides have been reported across the country, according to the latest FBI numbers from this year.
Many victims are males between the ages of 10 and 17, although there have been victims as young as 7, the FBI said. Girls have also been targeted, but the statistics show a higher number of boys have been victimized.