A crime-fighting mom in the U.K. who helped shine a spotlight on a prolific bike thief said she is "frustrated" that the man received "a slap on the wrist" for his crimes.
"[I] was really frustrated that he just got what amounts to a slap on the wrist. We believe he is part of an organized crime gang, stealing bikes [to sell for drug money]," Fiona Bateman told Fox News Digital in an emailed comment.
Bateman became a local crime-fighting hero in Witney, Oxfordshire, in 2021 after her neighbor's security camera captured footage of a suspect stealing her son, Graeme's, mountain bike from their garage. She posted photos of the suspect to Facebook, and "numerous people" identified the man as "Dave Seagar the bike thief," she told Fox News Digital.
Bateman said she brought the footage to police, but they did not pursue the matter.
CRIME-FIGHTING MOM TRACKS DOWN ALLEGED THIEF, HELPS LAND HIM IN COURT WITH SIMPLE TACTIC
"I found it incredibly frustrating that even though we gave the police video evidence clearly showing Dave cycling into our shared carport in November 2021, using bolt cutters to cut the lock on Graeme's bike and leaving on his bike with Graeme's in one hand, the police were unable to do anything," she told Fox.
Forced to take matters into her own hands, Bateman crafted her own tactic to help bring the alleged bike thief to justice: Protesting outside his home.
"I found out where he lived the following day and as the police were still not interested. I decided to picket his house with my makeshift sign. I told my husband, Bob, what I was going to do, and he was rightly concerned," she said. Her protest sign asked the simple question: "Where's my bike Dave?"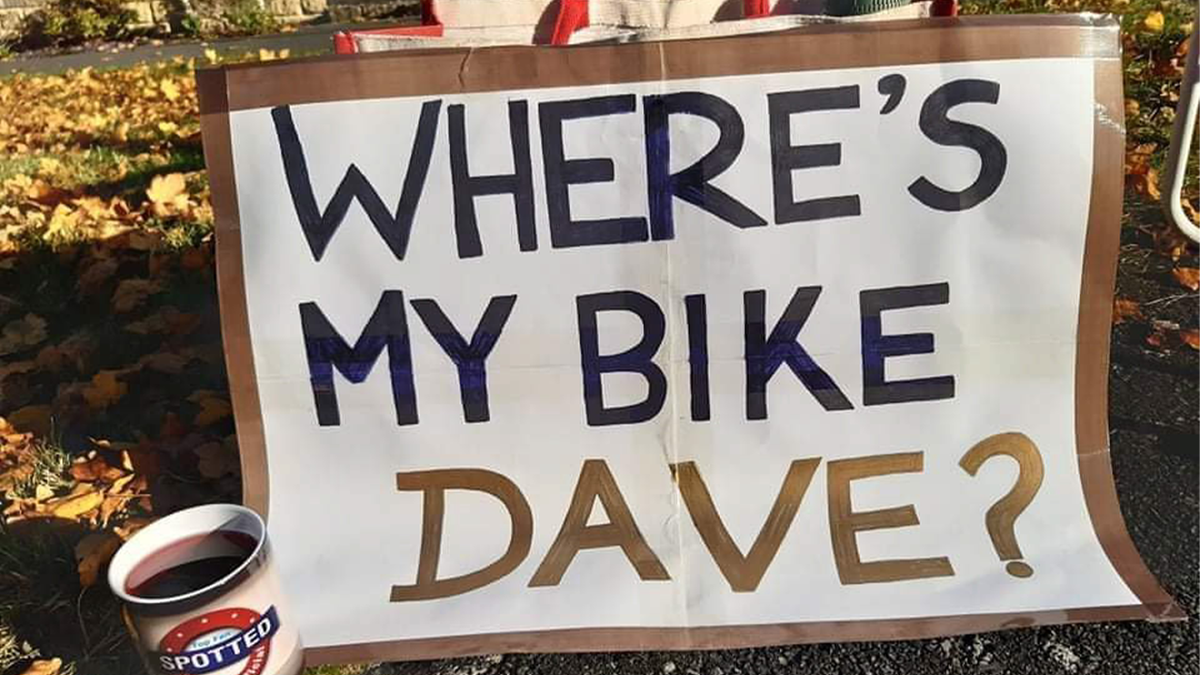 Bob called police on her first day of the protest, explaining he was concerned for her safety. Police showed up at the residence, Bateman said, and advised her to "not to talk to Dave, not to obstruct him, not to shout and not to stand directly outside his house" or she could face arrest.
Bateman followed their orders and held a peaceful sit-in near the home with her protest sign, and she even received support from locals who brought her a cup of hot chocolate and a bouquet of flowers.
"I stood out there 10 a.m. to 4 p.m. for three days in the cold. We managed to get some local support in the papers and on Facebook. We were told by a neighbor of his that a van was seen loading lots of bikes from Dave's house the same day Graeme's was stolen," she said.
AUSTIN CRIME VICTIM'S MOTHER RIPS CITY COUNCIL 'COWARDS' FOR DEFUNDING POLICE, TURNING CITIZENS INTO 'TARGETS'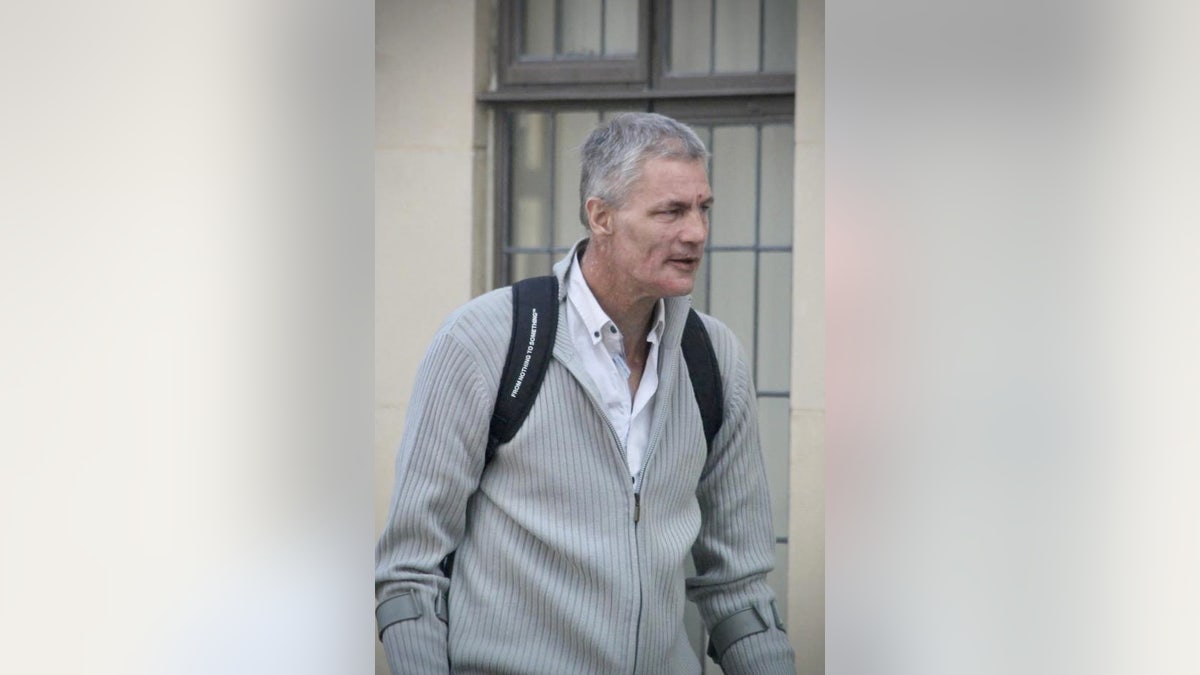 Bateman, who runs a haberdashery in Kidlington, had to return to work after the three days of protest and hoped that police would intervene when she provided them with a license plate number for the van that was allegedly spotted at Seagar's home. 
Bateman has not gotten the bike back, but others soon came forward about their stolen bikes, which snowballed until Seagar was interviewed by police and ultimately brought before Oxford Crown Court last month. The stolen Bateman bike, however, was not listed on the sheet of charges against Seagar.
"I wrongly assumed that when he was caught and sentenced that Graeme's bike would be on the charge sheet and all that evidence would be seen. Apparently not," she said.
A Thames Valley Police spokesman told Fox News Digital when asked about the case and Bateman's concerns that the police department takes "all reports of cycle theft seriously and will investigate when such reports are made."
"In this case, we received a report of a theft on Campion Way, Witney, at around 1.25pm on 17 November 2021," the spokesman continued. "Following an investigation, the report was filed pending further information coming to light. Anyone with further information should call 101 or make a report on our website, quoting reference number 43210520290."
The police department said it conducts security bike marking events for residents, which helps recover bikes if they are stolen, and offers tips on their website on how to keep bikes safe, according to the spokesman.
FLORIDA MOM TURNS ONLINE DETECTIVE POST-STROKE, HELPING MAKE REAL-LIFE ARRESTS
Seagar was accused of using bolt cutters to steal at least eight bikes across Witney last year, ranging in value from a few hundred dollars to a roughly $2,500 electric bike.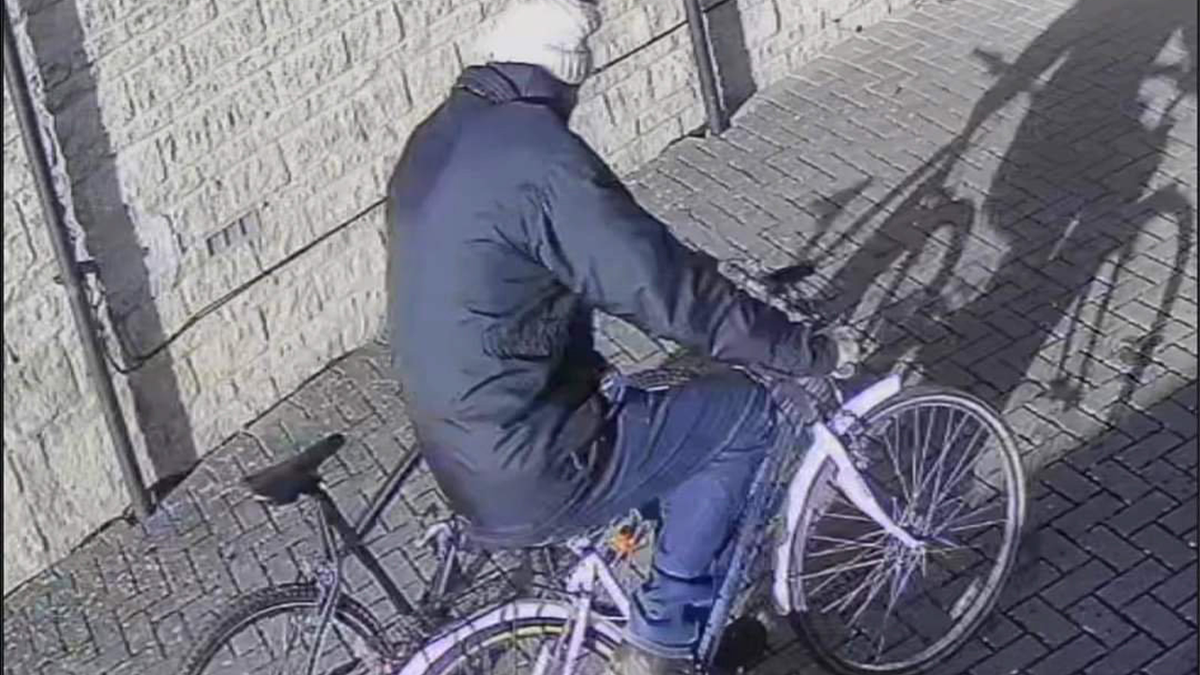 One victim said his bike disappeared while he was in a general practice surgery center for an appointment, and another bike was stolen outside a gym in Witney, according to court documents.
Seagar avoided jail time when he was sentenced on Sept. 15. Instead, he was given two years' imprisonment, suspended for two years, and ordered to complete a drug rehab and "thinking skills" programs, according to SWNS. Seagar's sentence means he needs to stay out of legal trouble for the next two years or he could face jail time.
IOWA GUN-TOTING MOTHER STOPS DUO FROM KIDNAPPING HER SON: REPORTS
"You can probably tell I am still angry with the outcome. I don't know what it will take to get the police to take minor crimes seriously. They are understaffed and underfunded. And there is a lot of serious crime that takes priority. But these bikes he steals are not cheap," Bateman told Fox News Digital.
Seagar denied in court that he was the culprit in the security footage that captured the theft of Bateman's bike.
GOOD SAMARITAN THWARTS NYC ATTEMPTED BABY SNATCHING WITH JIU-JITSU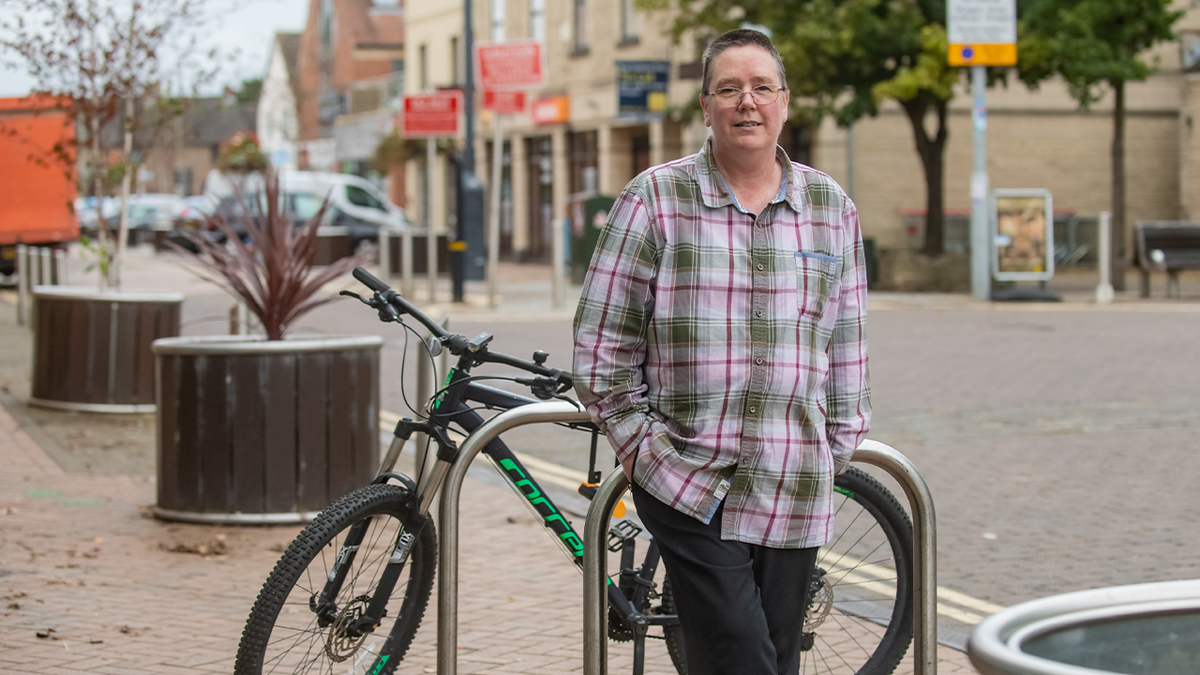 Seagar's attorney, Peter du Feu, summed up Seagar's attitude as: "I had my bike stolen, I've got mobility problems, so really I'm fairly callous about taking other people's bikes." A probation officer who spoke before the court described Seagar as holding a "sense of entitlement" and "deliberately and brazenly" stole bikes in order to transport himself across town.
Du Feu said Seagar was "quite upset" over the whole ordeal and "embarrassed" about the remarks made in court.
Bateman said she is currently saving money to enroll her son at a driving school as she does not want to "get him another bike just to get that stolen, too."
CLICK HERE TO GET THE FOX NEWS APP
"[Bike theft] affects a lot of people who cannot afford to replace them. I don't know the answer, but the question remains: 'Where's my bike, Dave?'" Bateman said.