Graphic content warning
BIRMINGHAM, Ala. – In 3 minutes and 45 seconds, Joran van der Sloot revealed he brutally attacked Alabama 18-year-old Natalee Holloway on a beach in Aruba in 2005 after she refused his sexual advances.
He tried to force her into sex, she fought back, and he killed her.
He said he kicked Holloway in the face "extremely hard." The blow may have killed her, he said, or at least knocked her unconscious.
However, his next move was to pick up a cinderblock he found in the sand and crush her skull.
JORAN VAN DER SLOOT HAS CONFESSED TO KILLING NATALEE HOLLOWAY
"[She] tells me she doesn't want me to feel her up," says the Dutchman, who speaks fluent English. "Uh, I insist. I keep feeling her up either way, and she knees me. She ends up kneeing me in the crotch."
AUDIO: Listen to Joran van der Sloot's confession
In his own words, recorded in an Oct. 3 interview, he revealed he grew angry with her resistance, grabbed "a huge cinderblock" and "smash her head in with it completely."
"Her face basically, you know, collapses in," he added. "Even though it's dark, I can see her face is collapsed in."
FOLLOW NATALEE HOLLOWAY CASE ON FOX NEWS
After that, he said he dragged her in until he was about knees deep and pushed her off into the sea. Then, he said, he walked home.
At that point, according to an interview with Holloway's mother, he watched some porn. "How could he have murdered her, and then he goes home and checks the soccer scores, gets on a porn site, gets up takes a shower and goes to school," she told NBC News.
Holloway went missing during a senior trip to Aruba in May 2005 with high school classmates from Mountain Brook, a suburb of Birmingham, and was last seen exiting a bar with van der Sloot.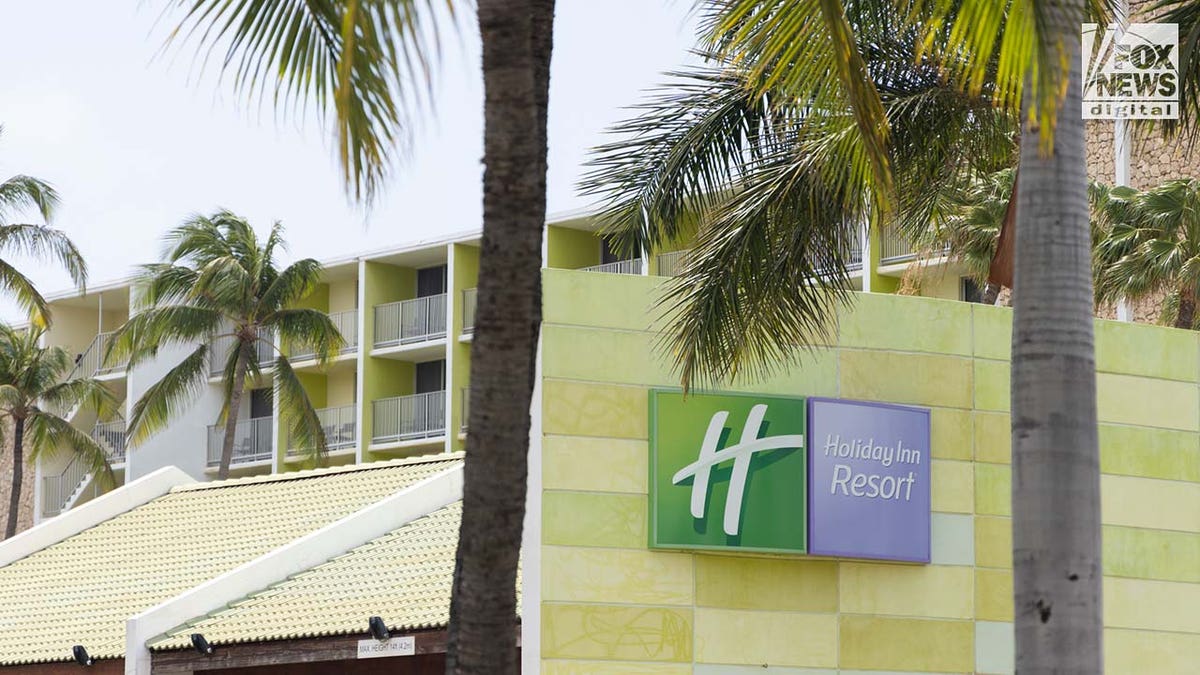 The killer has offered shifting explanations for Holloway's final hours over the years, including that he shoved her into a rock, causing a head injury. He has also claimed that his father, a prominent judge who died in 2010, helped hide the body. 
In the new confession, he said he was alone, two friends who had been with him earlier that night had left before the attack, and he made no mention of his influential dad.
Read the transcript (Mobile users go here)
"You have brutally murdered, in separate incidents, years apart, two young women who refused your sexual advances," Judge Anna Manasco told van der Sloot in court, referencing an unrelated murder of another woman.
CLICK HERE FOR MORE TRUE CRIME FROM FOX NEWS
Manasco called the extortion and fraud charges "heinous" because the killer knew the information he was selling was a lie to make profit. However, as part of the deal, she said federal prosecutors have agreed not to use his confession against him for any other purposes.
"After 18 years, Natalee's case has been solved," Holloway's mother told reporters outside the courthouse immediately after the hearing. "Joran van der Sloot is the killer."
CLICK HERE TO GET THE FOX NEWS APP
Van der Sloot ultimately admitted to killing Stephany Flores on May 30, 2010 – five years to the day after Holloway was last seen alive.