A woman who survived a brutal moose attack in Colorado shared the details of her encounter and how she ultimately got away from the angry animal.
Chris Ray was walking with her dog, Nala, on a trail near her home on Tuesday when she was blindsided by an adult moose, an encounter she said she was lucky to survive — and won't soon forget.
"It was maybe like falling off a two-story building," Ray said during an interview with KDVR. "The moose broke three of my vertebrae in my back and one of my ribs and also did a lot of soft tissue damage, especially around my kidney."
She recalled being trampled by the animal several times before she managed to get free.
COLORADO MOOSE CHARGED WOMAN, HEADBUTTED AND STOMPED ON HER WHILE SHE WAS WALKING HER DOG
According to the Colorado Parks & Wildlife, Colorado's Shiras moose are the state's largest game animal as full-grown moose can weigh between 800 to 1,200 pounds. They measure up to 6 feet at the shoulder.
"I see moose sometimes," Ray told the outlet, "When I see them, I turn around and come home."
During her walk along the South Saint Vrain trailhead near Ward, Ray said she heard a strange, unrecognizable noise — an "oo" sound from an unseen animal.
"I heard an 'oo' again and I turned around to look and a moose was charging us from the rear," Ray told KDVR.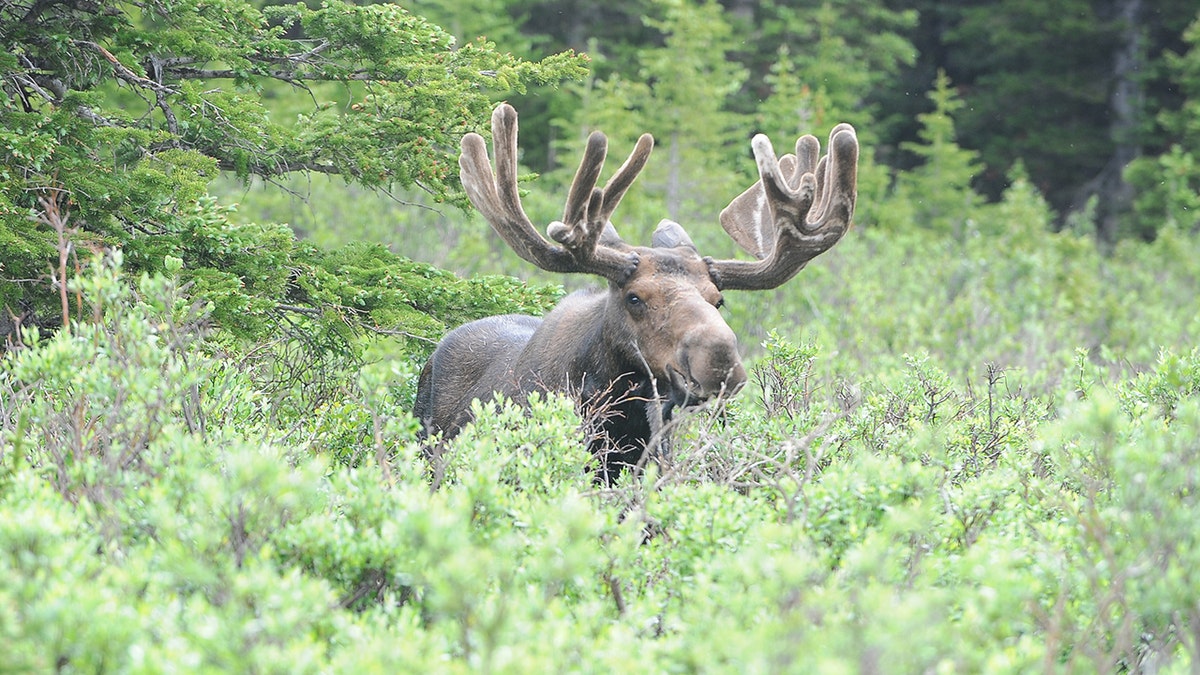 "(I) turned away from her trying to get behind the nearest tree, but I tripped over some barbed wire that I didn't even know was there," Ray explained. The wire left her with several cuts but she was not out of the woods yet.
SANTA FE AUTHORITIES CAPTURE MOOSE THAT WANDERED THROUGH DOWNTOWN 
"[The moose] just ran over me and then ran over me again and then was coming back for a third time when I scrambled behind a tree," Ray recalled.
The moose then targeted Nala.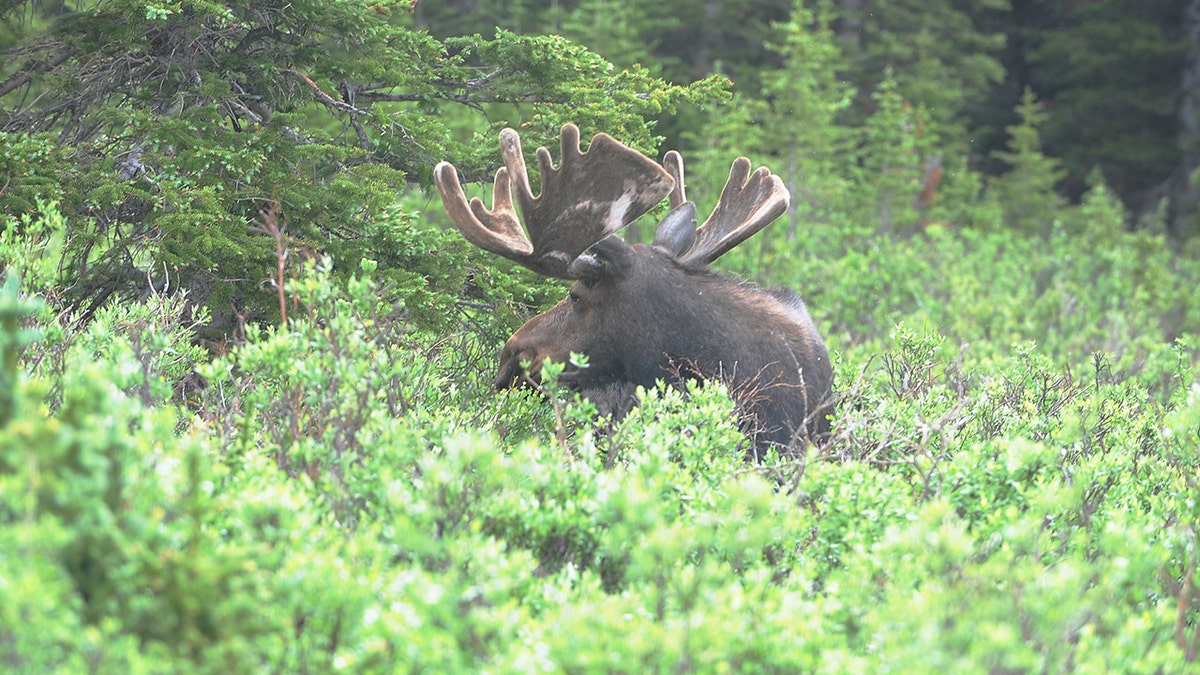 "What she did was she just stayed real alert and when the moose charged her she would just step aside at the last second and she did that three times and the moose never got her," Ray said.
Ray, badly beaten, managed to collect herself and walk her severely injured body back home, motivated to see her baby again.
"That was a mom moose defending her baby," Ray theorized, "I think that's what it was and I wanted to get back home to see my baby too, so I got myself down that trail and I just wanted to see him, I was so excited to see him."
CLICK HERE TO GET THE FOX NEWS APP 
She said she wanted to share her terrifying ordeal so that others can be cautious around wild moose.
"They're really dangerous animals and they get angry about things, just like we do," Ray concluded. "And they'll come after you."