An Uber driver in Chicago was attacked Tuesday by a group of girls, one of whom had a pipe, before taking his vehicle. 
The attack, caught on police surveillance video, occurred at the intersection of 22nd Place and Princeton Avenue in the city's Chinatown neighborhood, the Chicago Police Department told Fox News Digital. The 62-year-old man had just arrived near his home when was approached by three females who beat him and took his car keys, FOX Chicago reported. 
JUDGE TOSSES CHICAGO'S LAWSUIT AGAINST INDIANA GUN SHOP
Surveillance footage shows the man running from the group before he was taken down to the ground by two of the suspects. A third attacker is seen striking him with what appears to be a pipe, the news station reported. 
The girls then took the man's car keys and fled in his vehicle. 
"I parked my car and I walked out, and I start to walk toward the apartment, and three Black females jump on me, hold me, and grab me and took my car key," Danxin Shi, the victim, told the news outlet.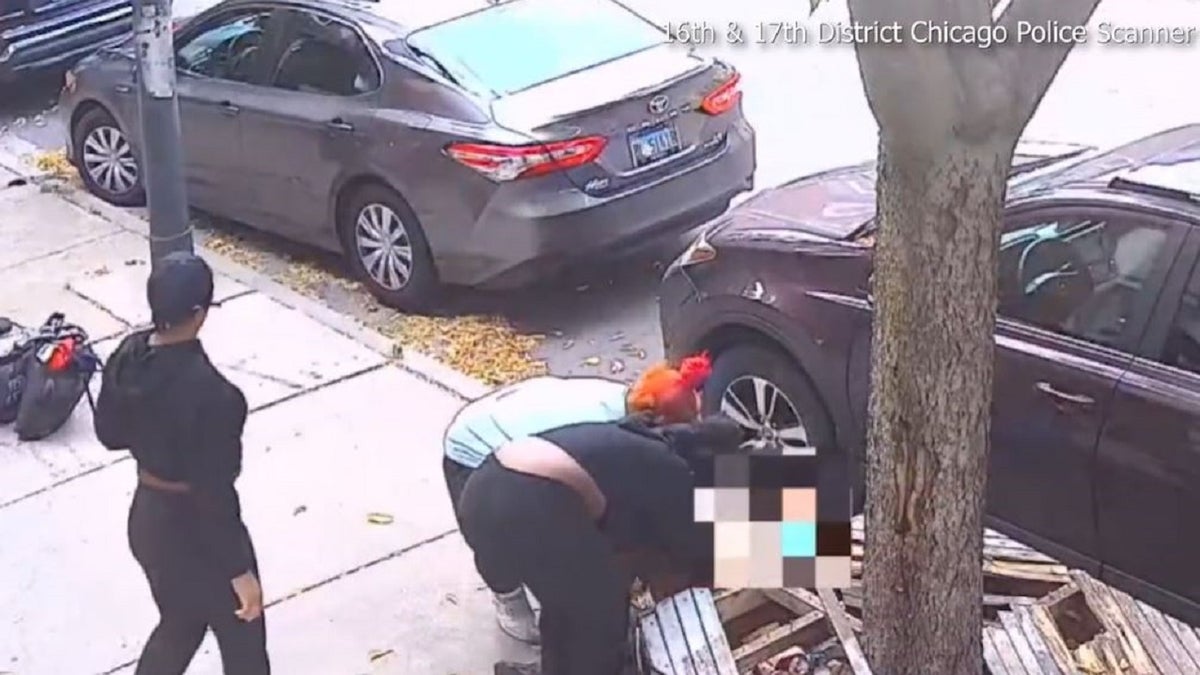 CLICK HERE TO GET THE FOX NEWS APP
Shi refused medical attention at the scene. No arrests have been made. An investigation is ongoing.