A West Point time capsule unearthed after nearly 200 years appeared to hold only dust when opened during a live-streamed ceremony, but a closer look revealed coins and a medal beneath the sediment, the U.S. Military Academy said Wednesday.
The surviving contents within the lead box, which is believed to have been placed at the bottom of a monument by cadets, were six silver American coins dating from 1795 to 1828 and a commemorative medal, West Point said in a news release. 
The coins included a 1795 5-cent coin, an 1800 Liberty dollar, an 1818 25-cent coin, 10-cent and 1-cent coins from 1827, and an 1828 50-cent coin. The medal was an Erie Canal commemorative medal dating to 1826.
The coins are believed to be valued between a couple of hundred dollars to well over $1,000 depending on their condition, according to experts.
ARCHAEOLOGISTS IN NORTHERN PERU UNEARTH 3,000-YEAR-OLD TOMB BELIEVED TO HONOR PRIEST
"When I first found these, I thought, man, you know, it would have been great to have found these on stage," West Point archeologist Paul Hudson told The Associated Press on Wednesday.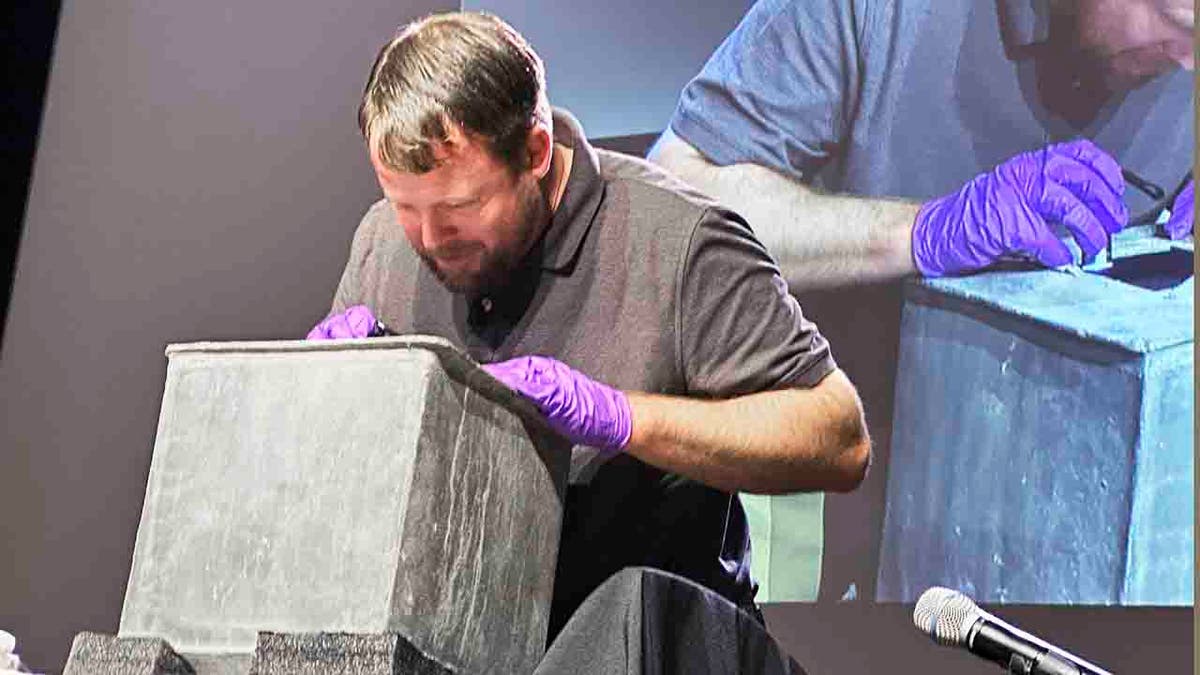 Following the disappointing live opening, Hudson examined the box in his lab, sifting through the silt with a small wooden pick and brush.
"Before long, lo and behold, there's the edge of a coin sticking out," he recounted by phone, "and I thought, well that's OK. That's something, that's a start."
WORKERS MAKE HEADWAY ON THEODORE ROOSEVELT PRESIDENTIAL LIBRARY IN NORTH DAKOTA'S BADLANDS
Conditions inside the box may have disintegrated any items of paper or wood that were placed inside.
Cadets at the academy are believed to have left the capsule in the monument, which honors Revolutionary War hero Thaddeus Kosciuszko, in 1828 or 1829. Kosciuszko had designed wartime fortifications for the Continental Army at West Point. He died in 1817.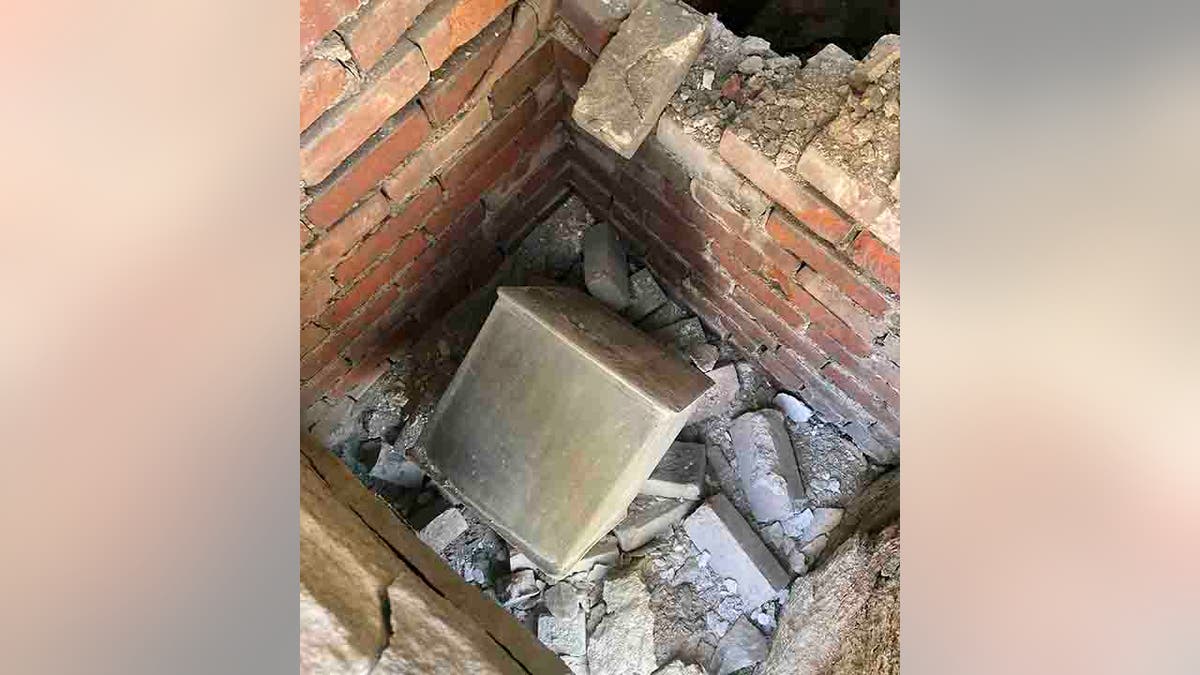 A committee of five cadets that included 1829 graduate Robert E. Lee, the future Confederate general, was involved with the dedication of the monument.
Hudson, however, believes the time capsule, which he will continue to analyze, will continue to provide additional value.
"I think there's more that we can learn from this," Hudson said, "to learn about the academy's history and about the country's history."
The Associated Press contributed to this report.