The resentencing bid for one of two men convicted of murdering an off-duty Los Angeles County sheriff's deputy in Long Beach in 2006 was rejected Thursday by a left-leaning judge whose alleged biases led a colleague to ask for his removal from the case earlier this year.
Los Angeles County Superior Court Judge Daniel J. Lowenthal ruled in a Long Beach, California, courtroom Thursday that Justin Flint, now 36, knew Maria Cecilia Rosa was a police officer acting within the course of her duties when she was murdered during an attempted robbery on March 28, 2006.
Lowenthal's resurfaced Facebook posts prompted Judge Patrick Connolly to ask the court to remove him from Flint's case in March of this year, accusing him of being "biased" in favor of the criminal in a 186-page document.
Despite the concerns surrounding him presiding over the case, Lowenthal denied Flint's resentencing request, which could have ultimately resulted in his early release from prison. A pending action on Flint's California Department of Corrections and Rehabilitation listing shows he is eligible for parole in February 2025.
CALIFORNIA JUDGE SEEKS TO BAR LEFT-WING COLLEAGUE FROM RESENTENCING COP KILLER
Los Angeles County Sheriff Robert Luna praised Lowenthal for reaching "the right decision" in a post-ruling interview with City News Service.
Flint was convicted of first-degree murder and attempted robbery in the shooting death of the 30-year-old deputy 17 years ago. He was sentenced to 29 years to life in state prison in 2008. Frank Christopher Gonzalez, Flint's co-defendant who admitted to pulling the trigger, was convicted of the same charges and sentenced to death in May 2008.
Despite a 2010 ruling upholding his conviction, Flint was seeking resentencing again after a recent change in state law resulted in the release of some defendants convicted of murder and other charges.
In 2022, a three-justice panel from California's 2nd District Court of Appeal reversed now-retired Judge Gary J. Ferrari's order denying Flint's initial petition for re-sentencing, according to MyNewsLA.com. The reversal ruling included that the prosecution must be able to show Flint was not eligible for resentencing because he was aware that Rosa was a police officer acting within her duties.
CALIFORNIA THIEVES STEAL 'WALLET AND KEYS' FROM COUNCILMEMBER WHILE HE WAS SPEAKING TO THE PUBLIC ABOUT CRIME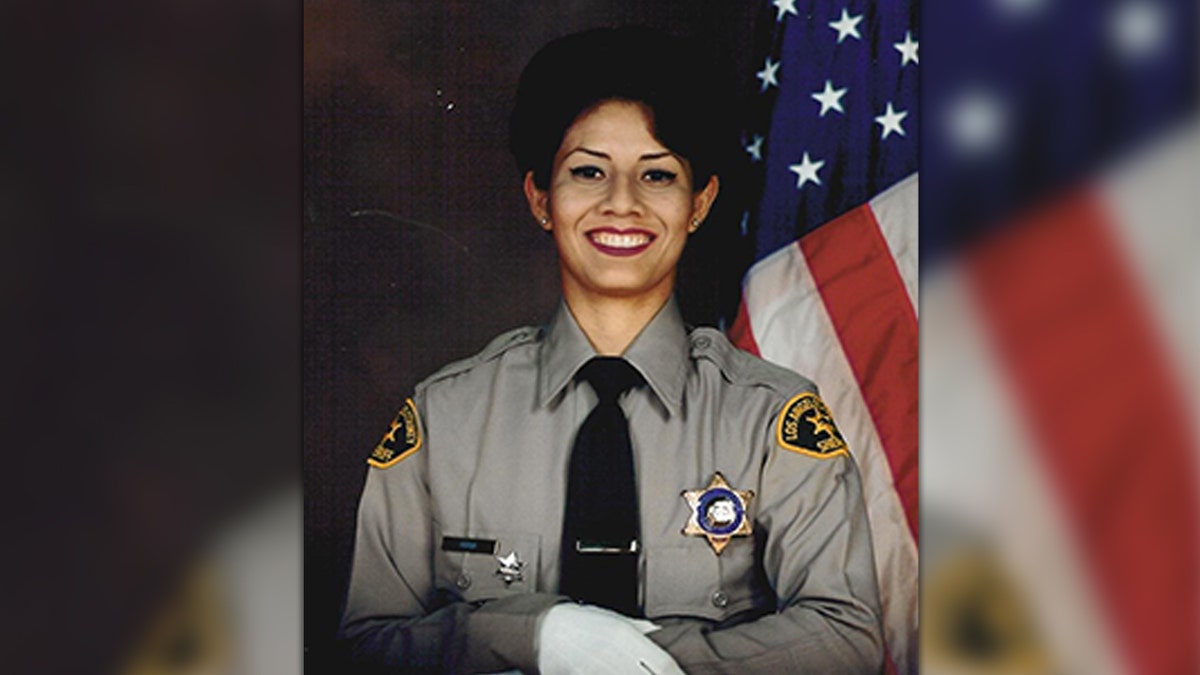 Flint's attorney argued that the prosecution's entire case was based upon the assumption that Rosa identified herself as an officer by displaying her badge and Flint was close enough to see it, and that there was nothing else indicating she was an officer.
The prosecutor, Deputy District Attorney Mary Murray, said it was "simply unreasonable to believe" that Rosa identified herself as an officer only after she was shot, adding that even though Flint did not pull the trigger, he "saw and heard everything."
Lowenthal noted that there was strong evidence the two men knew Rosa was an officer, stating that after her killing, Flint told his best friend he saw a badge and Gonzalez blatantly admitted he knew she was an officer during an undercover jailhouse operation. 
He also said he believed Rosa followed her training and identified herself with her badge before she was killed.
CLICK HERE TO GET THE FOX NEWS APP
Gonzalez and Flint "were also heard discussing killing any witnesses to the murder, and Flint stated that the victim would not have been killed if she had given up her wallet," according to the ruling.
Gonzalez's conviction and death sentence was upheld by the California Supreme Court in a ruling last year.