A family who owns a jewelry store in Southern California fought back against a would-be smash-and-grabber who attempted to rob the shop while wearing a Donald Trump mask.
The failed robbery unfolded just before 2:30 p.m. Saturday at Meza's Jewelry on Main Street in El Monte, FOX11 Los Angeles reported.
Surveillance video shows the suspect walking down the sidewalk while holding an empty cardboard box and wearing a Donald Trump mask. 
Once outside the store, the suspect used bear spray in the face of a man sitting outside and then rushed inside the shop, the station reported.
CRIME-FIGHTING FOG HITS SHOPLIFTERS AS RETAIL THEFT SPIRALS OUT OF CONTROL
The suspect can be seen on video smashing display cases with a hammer as the family of co-owners race to stop him. During the struggle, the suspect showers the family in more bear spray.
The family, however, does not stop fighting back, and is seen hitting the suspect with what appears to be a stick and trying to wrestle him to the ground.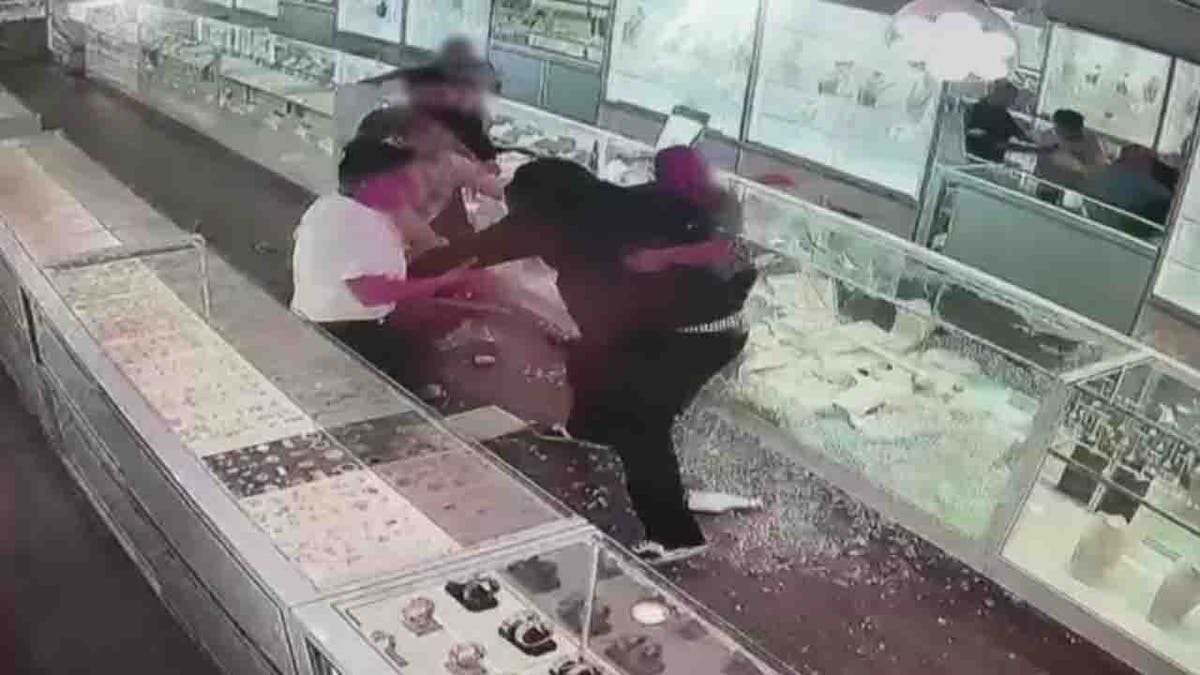 Eventually, the suspect has his shirt ripped off and flees the store empty-handed. The suspect, who the owners say had come to the store three weeks earlier, remains on the loose.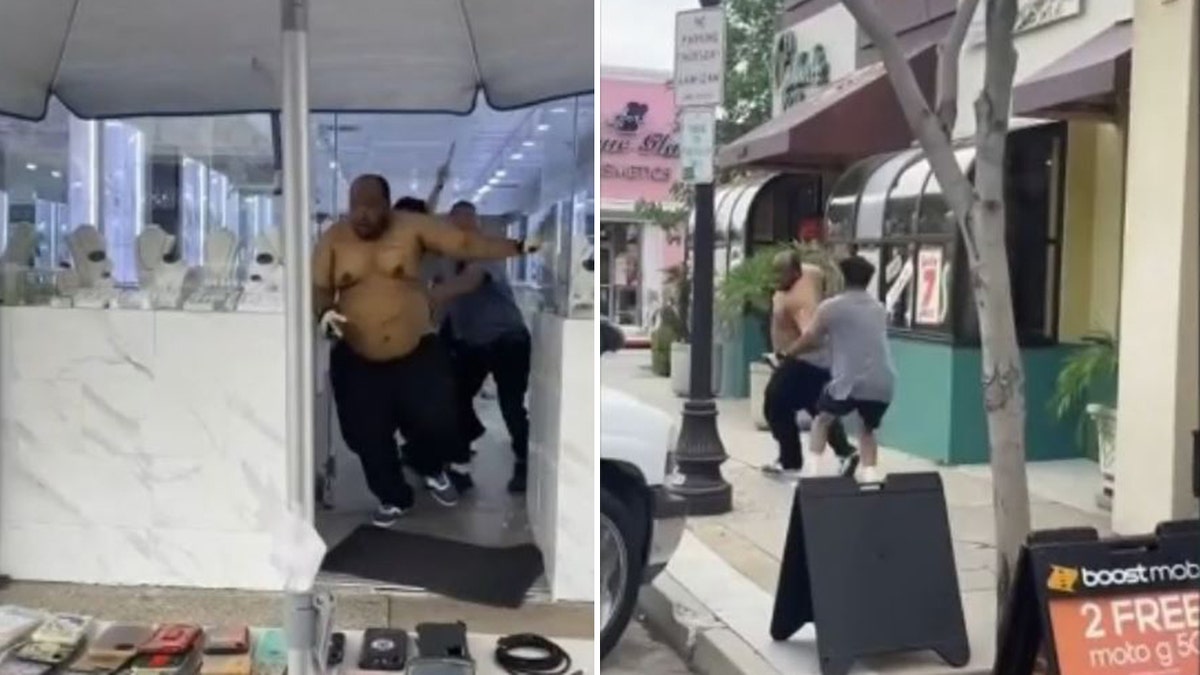 When asked why the family risked personal harm to fight off the smash-and-grabber, one family member said they worked too hard to let a thief ruin their livelihood.
"We worked so much for it," the woman, who wished to remain anonymous, told the station. "We used to work day and night – and just to have someone to come and grab your stuff – it's not fair."
FLORIDA MAN ARRESTED AFTER FLAUNTING STOLEN MERCEDES ONLINE FOLLOWING 'RASH' OF CAR BREAK-INS: DEPUTIES
Southern California businesses have faced an ongoing crisis of smash-and-grabs.
Last week, the owner of a jewelry store in Pasadena said a group of smash-and-grabbers made off with $500,000 worth of jewelry in broad daylight.
Samuel Babikian, who has owned Jewels on Lake for nearly 50 years, told local FOX11 at the time that the masked men pepper-sprayed him before smashing display cases and fleeing within minutes.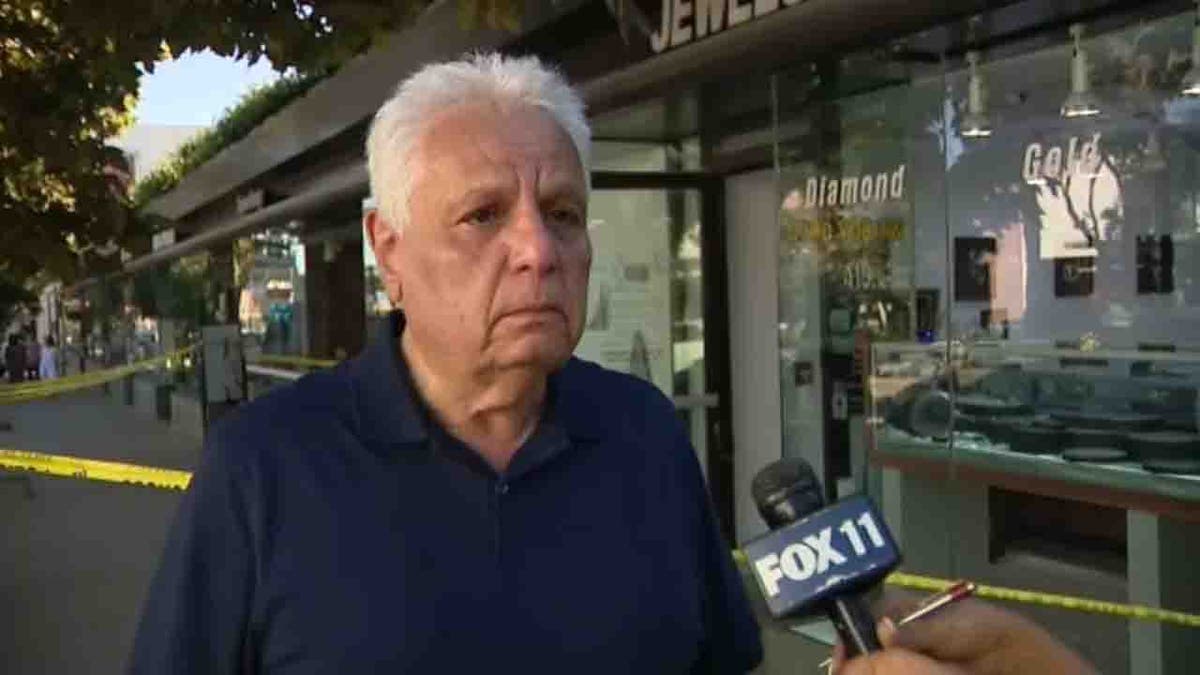 "I don't know what I would do tomorrow morning. I don't know if I should come to the store," Babikian said. "I don't know, I really don't know what I am going to be doing because this was my life, this is the place that gave food to my family."
"It's not right," he added. "In a second, they can come and destroy your life."