A man in his 60s was recently arrested after a centuries-old tree near Hadrian's Wall was cut down – the second arrest over the incident.
The tree, which dated back to the 18th century, was destroyed overnight on Thursday. A 16-year-old boy was arrested on suspicion of criminal damage and later freed on bail.
The tree, which was considered a landmark, was even featured in the 1991 Kevin Costner film "Robin Hood: Prince Of Thieves." One British commentator said that he was "sick to the core" over the destruction of the tree.
"I just see this as part of a piece with a much broader hostile environment towards the living world in this country," nature writer Robert Macfarlane told BBC radio. "It was a tree that ashes were scattered under, marriages were made under, and it was a shelter for tired walkers."
UK MOVES ASYLUM SEEKERS TO A BARGE TO CUT COSTS OF SHELTERING MIGRANTS
Hadrian's Wall, a UNESCO World Heritage Site, is an ancient and iconic landmark that dates back to the Roman Empire. It was named after one of Rome's "Five Good Emperors," Hadrian, who had visited what is now the United Kingdom.
The wall separated Caledonia – a portion of what is now Scotland – from Roman Britain. Construction on the wall began in 122 A.D.
LONDON POLICE FORCE PLEDGES TO REFORM FOLLOWING REPORT ACCUSING DEPARTMENT OF RACISM, MISOGYNY, HOMOPHOBIA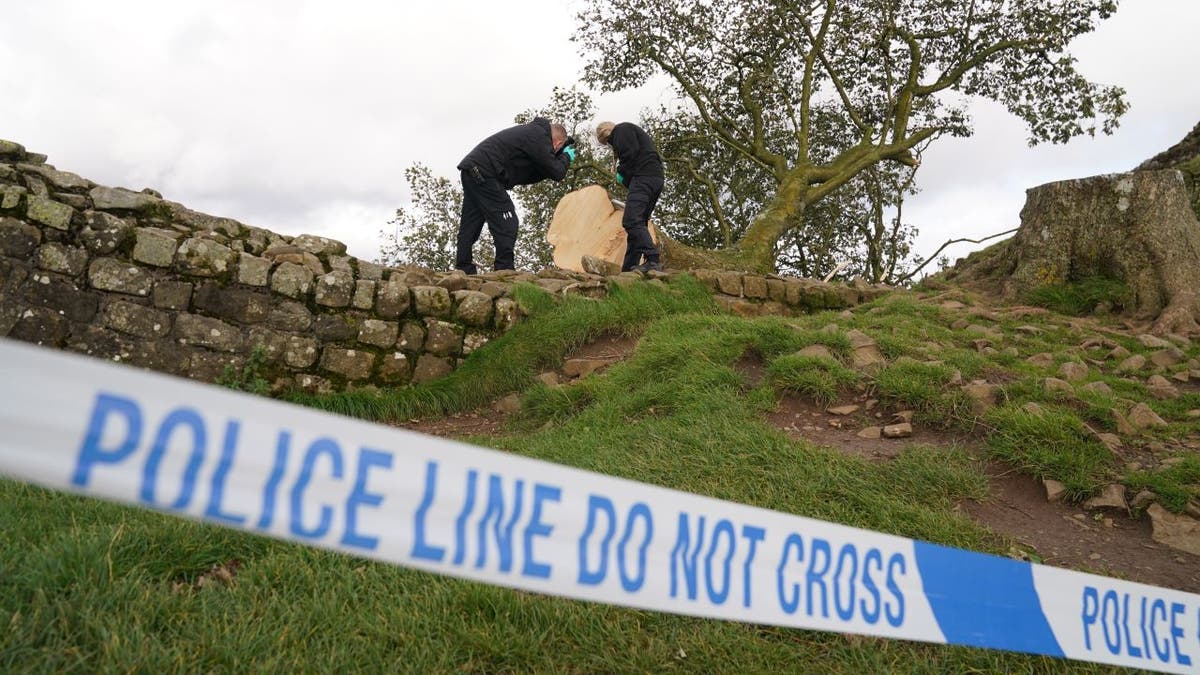 "The senseless destruction of what is undoubtedly a world-renowned landmark, and a local treasure, has quite rightly resulted in an outpouring of shock, horror and anger throughout the North East and further afield," Detective Chief Inspector Rebecca Fenney-Menzies said in a statement.
"I hope this second arrest demonstrates just how seriously we're taking this situation, and our ongoing commitment to find those responsible and bring them to justice," the official added.
CLICK HERE TO GET THE FOX NEWS APP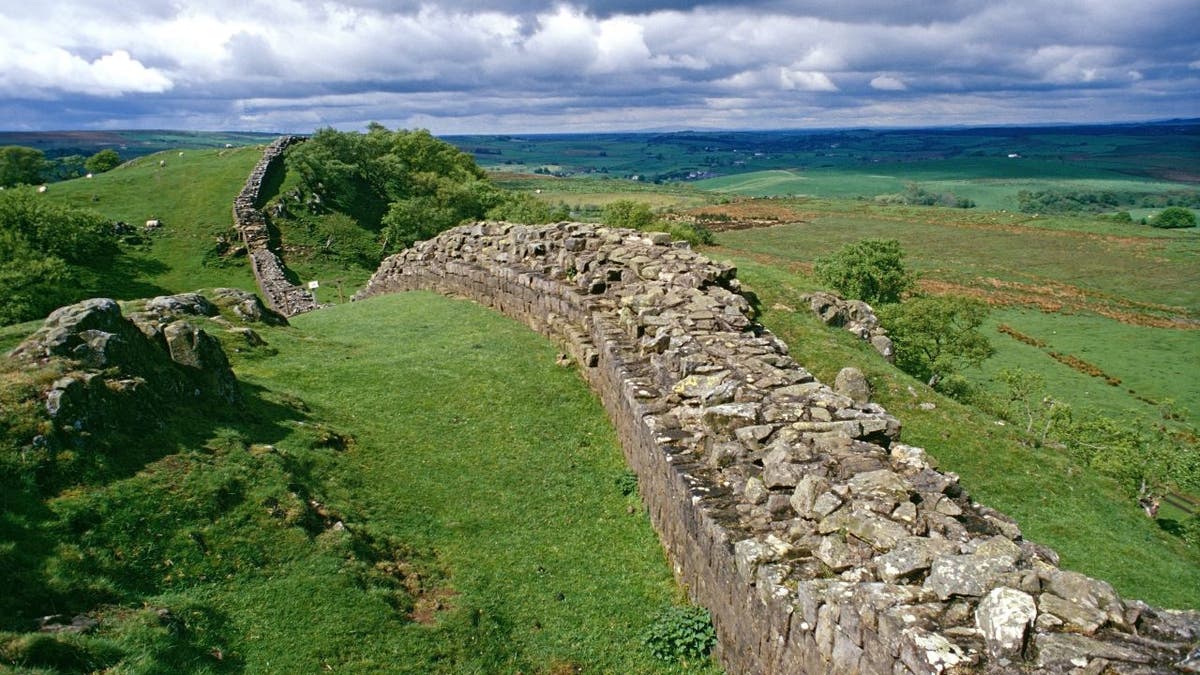 The tree was cut near the base of its trunk, so it could technically grow back at a much smaller size. Experts predict that it will grow back to be eight feet tall.
The Associated Press contributed to this report.