A small gathering of royal enthusiasts and their corgis took place on Sunday to honor of the one-year anniversary of Queen Elizabeth II's passing.
Roughly 20 British monarchists and their corgis gathered to walk in a parade outside Buckingham Palace. The late monarch famously loved the breed, owning various corgis since she was a child.
In all, Elizabeth owned around 30 corgis in her lifetime. Many of her dogs were descended from a corgi named Susan, which was gifted to her on her 18th birthday in 1942.
Adorable pictures of the parade show the corgis in different getups, including crowns and tiaras. The short-legged dogs were all photographed together with their leashes tied to gates near the palace. 
UK PRIME MINISTER RISHI SUNAK MAKES CLIMATE ACTIVISTS SEETHE IN BOLD MOVE FOR ENERGY INDEPENDENCE
The event's organizer told the Associated Press that she hopes the corgi parade will take place every year.
"I can't see a better way to remember her than through her corgis, through the breed that she loved and cherished through her life," organizer Agatha Crerer-Gilbert explained.
JUST STOP OIL CLIMATE CHANGE PROTESTERS HALT LONDON PRIDE PARADE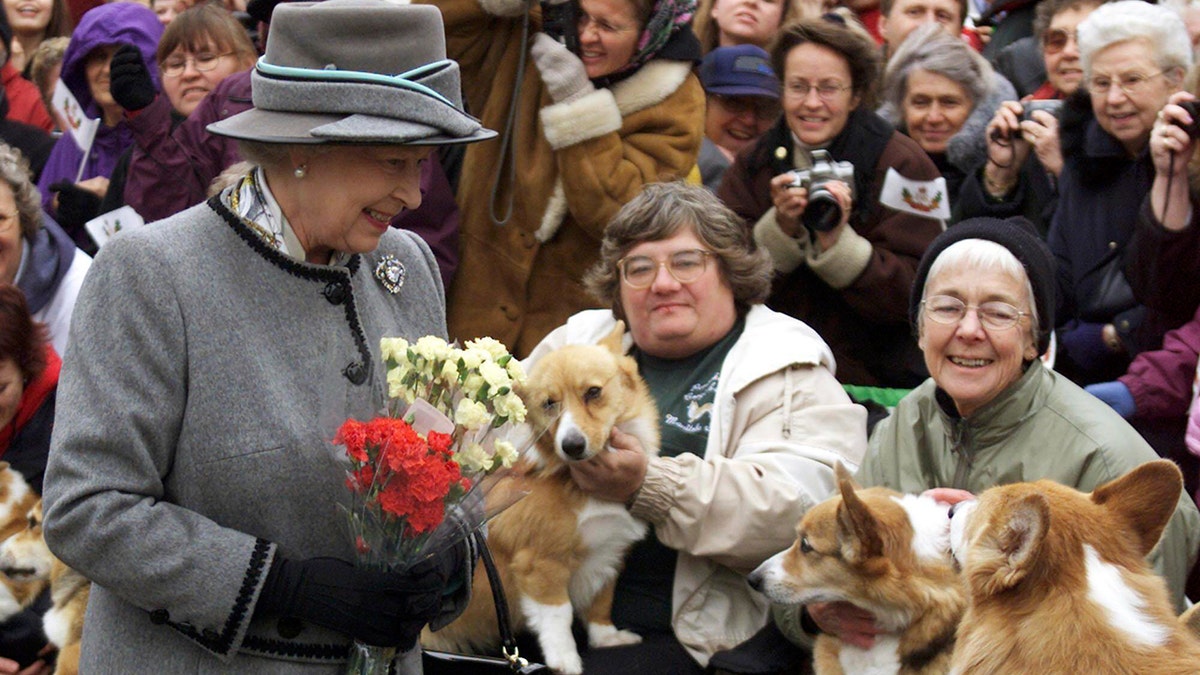 "You know, I can't still get used to the fact that she's not physically around us, but she's looking at us," she added. "Look, the sun is shining, I thought it would shine on us today."
Aleksandr Barmin, the owner of a corgi named Cinnamon, said that he saw the parade as a powerful reminder of the Queen's passing.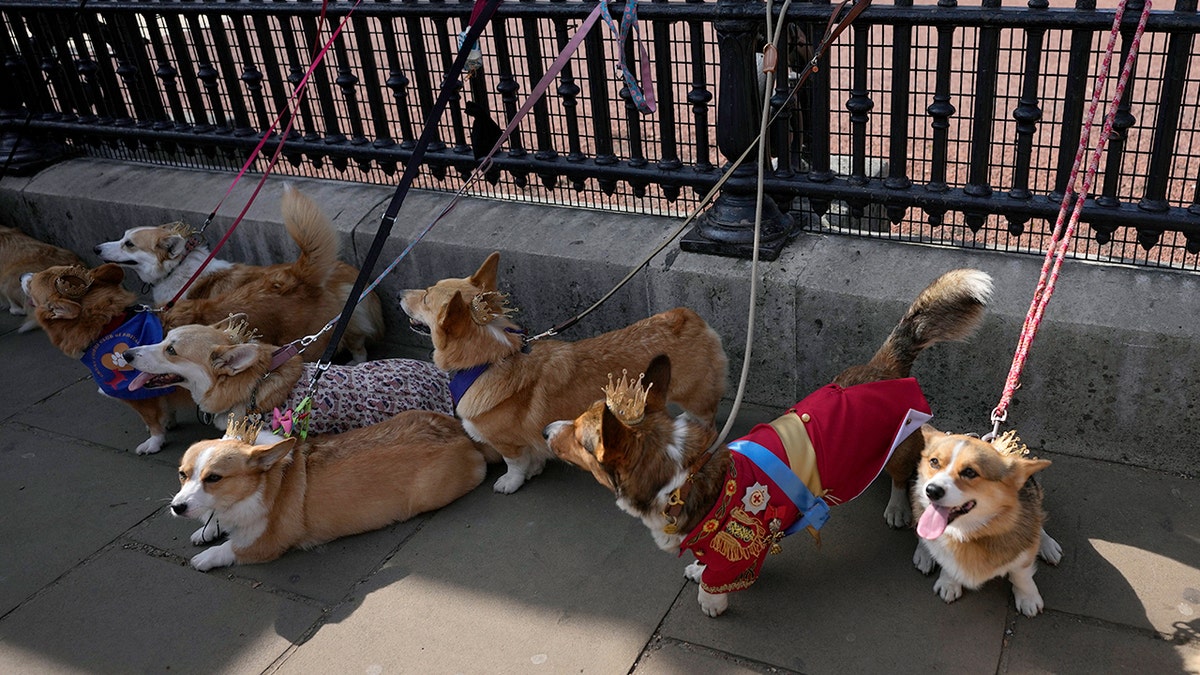 CLICK HERE TO GET THE FOX NEWS APP
"It's a really hard feeling, to be honest … it's really sad that we don't have (the queen) among us anymore," he said. "But still, Her Majesty the Queen is still in our hearts."
The Associated Press contributed to this report.