The White House is pushing for multiple pauses in Israel's war against Hamas in Gaza so that aid can be let in, and people can be allowed to safely leave the region.
U.S. Secretary of State Anthony Blinken said at meeting with Israeli Prime Minister Benjamin Netanyahu Friday that discussions about such pauses could facilitate getting hostages released. 
Israel on Friday put the latest number of hostages held by Hamas at 241.
But Netanyahu said he would not agree to a ceasefire without the release of hostages.
HEZBOLLAH LEADER PRAISES 'HEROIC' HAMAS TERROR ATTACK, THREATENS TO EXPAND FIGHT AGAINST ISRAEL
"We see this as a way of further facilitating the ability to get assistance in . . .to the people who need it," Blinken said. "We see it as a way also, and very importantly, of creating a better environment in which hostages can be released."
However, Blinken said that a pause would not be a guarantee that the hostages would eventually be freed.
"There are no guarantees about anything as a general proposition, and maybe even more specifically in context of the fight against Hamas," said Blinken, who also met with Israeli President Isaac Herzog and the country's war cabinet. U.S. Ambassador to Israel Jack Lew, who was voted into his position on Tuesday, joined Blinken on the trip. 
"But we are absolutely focused on getting hostages back and getting them back to their families in safety," Blinken said. And we believe that, among other things, a humanitarian pause could help that effort, could facilitate it."
National Security Council spokesperson John Kirby first raised the issue of multiple pauses Thursday,  the first time the Biden administration has called for multiple pauses. Kirby said at a White House briefing that Israel had agreed to a pause last month that led to the release of two hostages.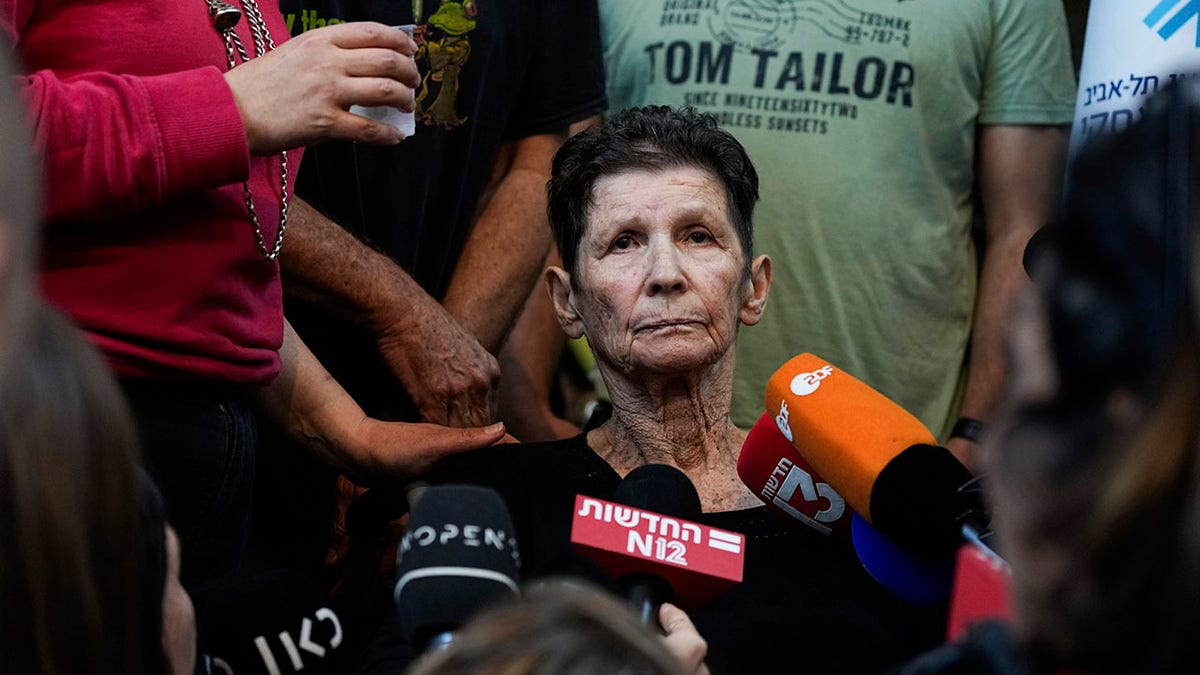 The administration is hoping that multiple pauses can provide the conditions for further releases. The White House also revealed that at least 79 American dual citizens have crossed into Egypt from Gaza since Wednesday.
The U.S. has so far resisted calls for a ceasefire in the weeks-long conflict with Kirby, saying that it would only help Hamas.
"We believe that a general ceasefire would benefit Hamas in providing them breathing space and time to continue to plot and execute attacks on . . . on the Israeli people," Kirby said at the Thursday White House briefing.
RUSSIA BACKS HAMAS TERRORISTS, CALLS ISRAEL 'OCCUPYING POWER' THAT 'DOES NOT' HAVE RIGHT TO SELF-DEFENSE
Netanyahu on Friday also rejected international requests for a humanitarian ceasefire.
"Israel refuses a temporary ceasefire that does not include the return of our hostages," Netanyahu said Friday in a televised address.
Blinken, too, pushed back on calls for a ceasefire.
"We stand strongly with and behind Israel in its right and obligation to defend itself, defend its people and take the steps necessary to try to ensure that this never happens again," Blinken said.
"Nothing, nothing has changed. And that won't change with regard to Lebanon, with regard to Hezbollah, with regard to Iran. We have been very clear from the outset that we are determined that there not be a second or third front opened in conflict."
CLICK HERE TO GET THE FOX NEWS APP
Meanwhile, The IDF said Friday morning that its troops had killed a Hamas commander in an overnight airstrike in Gaza.
IDF fighter jets struck infrastructure and killed Mustafa Dalul, the commander of the Sabra Tel al-Hawa Battalion, among other Hamas terrorists, the IDF said.
Dalul, an IDF spokesperson said, had taken a "central part in managing the combat against IDF troops in the Gaza Strip." 
Dalul also held a number of positions in the Hamas battalion in recent years.