A secretive group of activists, called the Blade Runners, is not staying silent after London's mayor expanded a controversial program that tracks and fines drivers who do not drive electric vehicles due to progressive climate policy.
London's Ultra-Low Emission Zone (ULEZ) program takes aim at older vehicles' emissions that allegedly pollute England's capital with harmful pollutants. 
Mayor Sadiq Kahn argues that air pollution is a public health emergency, and that there are 4,000 premature deaths a year from toxic air in the capital.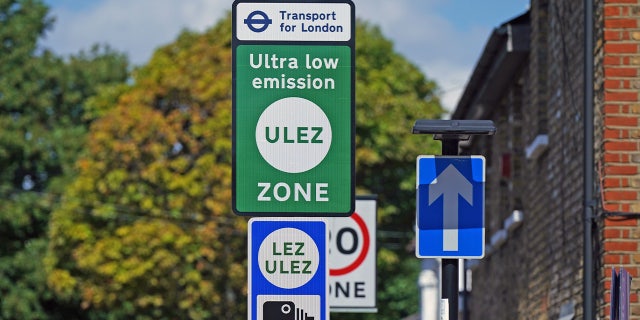 The highly-contentious cameras monitor the motorists entering and exiting the ULEZ, and through automatic number plate recognition technology, charge drivers a daily £12.50, or about $16 per day, if they do not conform to the standards.
To meet the ULEZ standards, vehicles must meet the required Euro emissions standards for each vehicle and emission type. 
VIDEO CAPTURES MOMENT ARMED POLICE ESCORT MAN FROM PLANE DUE TO 'EXPLOSIVE DEVICE' THREAT
Kahn noted that most vehicles under 16 years old or diesel vehicles under 6 years old already meet the emissions standards. 
The Labour party mayor promised to soften the blow by providing eligible residents with non-compliant cars and motorbikes with funding for £2,000 towards a new less-polluting vehicle, while businesses will receive a scrap page fee for vans of up to £7,000.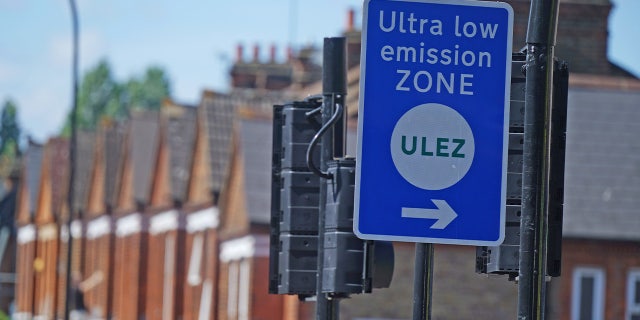 On August 29, Kahn is expanding the program to all 32 of London's boroughs-causing residents to show their astute displeasure for the incoming changes by vandalizing the cameras that are planted throughout the city.
INDONESIA'S ELECTRIC VEHICLE PUSH COMPLICATED BY PRICE CONCERNS, LAW CONFIDENCE
London's Metropolitan Police said it had recorded hundreds of crimes relating to ULEZ cameras, with 164 being stolen and 185 reports of cables being damaged as of Aug. 1.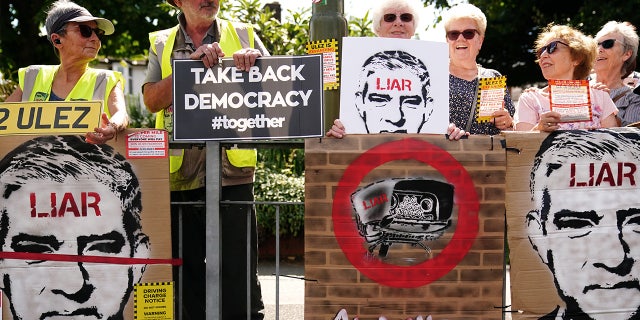 Police launched an operation in April after receiving reports of theft and damage to the cameras. 
Purported videos of the vandalism have also surfaced online on social media platforms of the Blade Runners cutting wires and ripping down the cameras. 
CLICK HERE TO GET THE FOX NEWS APP
"We are working closely with Transport for London and alongside our investigation into offenses already committed we are supporting them to identify new ways to prevent further cameras from being damaged or stolen," police commander Owain Richards said in a statement to Reuters. 
Reuters contributed to this report.