The Biden administration is under fire from the families of U.S. residents taken hostage by Iran's regime over a controversial $6 billion prisoner exchange deal that allegedly hung their loved ones out to dry.
Three U.S. residents – Shahab Dalili, Jamshid Sharmahd and Afshin Sheikholeslami Vatani – are classified as U.S. nationals, according to the Levinson Act, said legal experts, and are not part of Biden's deal.
The Levinson Act defines a "United States national" as a "lawful permanent resident with significant ties to the United States." According to the State Department, the definition applies to non-U.S. citizens.
The son of Dalili, Darian, who lives in Virginia, told Fox News Digital last week, "My father and I both were on hunger strike for 4 days from Saturday noon until last night. He wasn't going to end it unless I did. Out of concern for his health and calls from family members and the Iranian-American community, I ended it."
In a text message to Fox News Digital, Darian said the Biden administration abandoned his father.
"They have included two unnamed prisoners in this deal with Iran who have been there for only a matter of months and have excluded him who's been there for seven years and keep saying that they haven't reached a decision on the unlawful designation matter. How could that take seven years? They have never provided us with an answer on why it is taking so long. We have asked repeatedly," Darian said.
BIDEN REACHES $6B DEAL TO FREE AMERICANS IN EXCHANGE FOR JAILED IRANIANS
The clerical regime arrested the now-60-year-old Dalili in 2016 after he attended his father's funeral in Iran. The Islamic Republic charged him with "communications with a hostile country."
American counterterrorism experts have long said Iran uses bogus charges against foreign citizens and Iranian dual nationals as part of its hostage policy to extract concessions from the West. The New York Sun first reported extensively on Darian's protest and the plight of his father. He told the New York Sun that "my father has never been a political figure. He has never done anything political" and was only seized because of his America identity.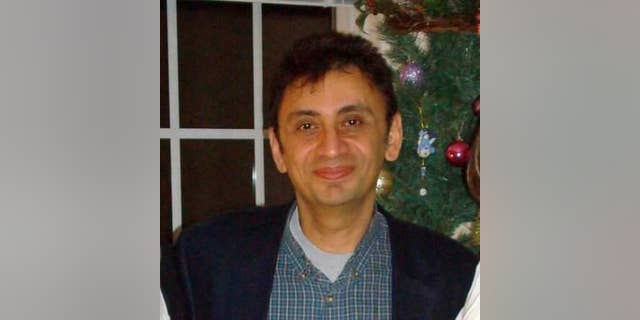 The failure to include journalist Sharmahd, who was sentenced to death in February by an opaque Iranian judicial system, in the deal has also raised alarm bells. Sharmahd survived an assassination attempt in California in which an Iranian agent was convicted of the planned murder. He was then kidnapped by the Iranian regime in Dubai in 2020 as part of a business trip.
Speaking from California, Sharmahd's daughter, Gazelle, told Fox News Digital, "My dad chose the United States as his home, worked hard, followed all the rules, belongs to a family of four generations around him of U.S. citizenship, lived here for 20 years as a tax-paying, law-abiding resident and would already have his citizenship if it wasn't for the terrorists and qualifies as a U.S. national under the Levinson law. How heartless can you be to leave such a man in the hands of his kidnappers and say, 'Oh well, let Germany handle it."
CALIFORNIA MAN IMPRISONED IN IRAN IS BLOCKED FROM LEGAL COUNSEL AS HEALTH WORSENS, DAUGHTER SAYS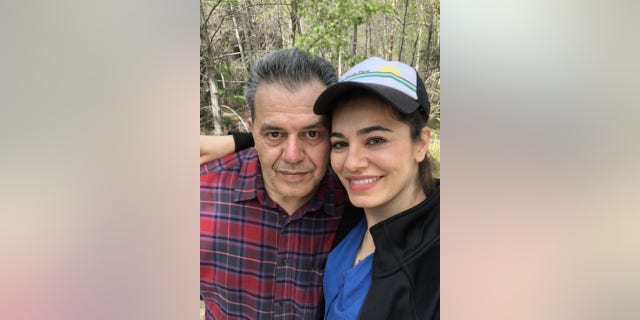 Gazelle was responding to a comment made by principal deputy State Department spokesperson Vedant Patel at a press briefing last week that was sent to Fox News Digital by the State Department. 
"So Mr. Sharmahd is a German citizen, and I will leave it to our partners in Germany to speak to his situation. What I can say is that the Iranian regime's treatment of Mr. Sharmahd has been reprehensible. He has been sentenced to death after a legal proceeding that has been widely criticized as a sham trial. And we condemn this kind of treatment in the strongest of terms," said Patel.
Gazelle, who met with Darian Dalili last week by the State Department, fired back at Patel's statement, "This is disgusting, inhumane and illegal. The State Department does not only have a moral but also a legal duty to save my dad, especially in a situation where he could face imminent execution if he is left behind." 
Fox News Digital sent numerous queries to the State Department, asking if the U.S. government would issue citizenship to Sharmahd and Dalili. Sweden's government, according to a 2018 Reuters report, furnished Stockholm-based medical doctor Ahmadreza Djalali with citizenship after Iran's regime seized him and held him under sentence of death.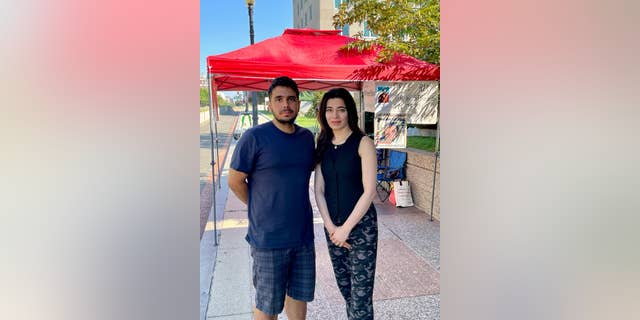 By granting citizenship to American nationals held in Iran, it would add another layer of protection.
Attempts by Fox News Digital to reach the family of Afshin Sheikholeslami Vatani by press time were not successful. Vatani is an environmental activist who was first arrested in Iran in 2019 for "spreading propaganda against the Islamic Republic of Iran," according to the Kurdistan human rights network organization. He was arrested again in 2020 by the Iranian Ministry of Intelligence without explanation and has been held in Iranian custody ever since.
FBI SAYS CHINA, IRAN USING NEW TACTICS TO TARGET CRITICS IN US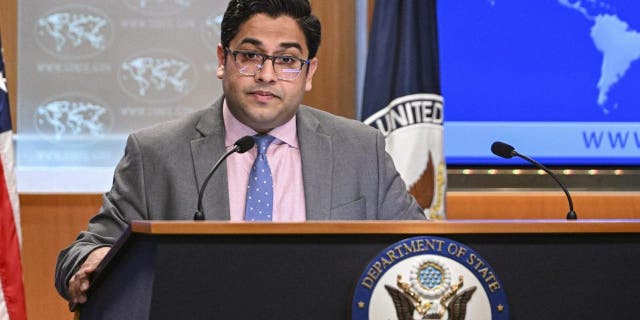 The State Department referred Fox News Digital to last week's briefing when asked about the status of the three American residents held by Iran.
While Patel would not specifically speak to Dalili's case when asked, he told reporters, "The important thing to remember is that in cases that have not been deemed wrongfully detained, we regularly and actively review individual cases for indications and indicators of possible wrongful detention. I'm not going to get into that process – not just Iran, in countries around the world – that is those assessments and reviews are happening, and so I just am not going to get into further specifics."
A German foreign ministry spokesperson told Fox News Digital, "The case of Jamshid Sharmahd is our top priority. We are actively campaigning for Sharmahd with the utmost effort at a high level through all available channels and at every opportunity. We are making it clear to the Iranian side that the execution of the death sentences would have serious consequences. Preventing the enforcement of the decision is the utmost importance to us."
When asked if the German government will recall its ambassador from Tehran, evict Iran's ambassador from Berlin and end the more than $1 billion trade relationship with Iran to pressure Iran's regime to release Sharmahd, the German spokesperson did not respond.
Gazelle has criticized the left-leaning government of Chancellor Olaf Scholz and Foreign Minister Annalena Baerbock in the German and British media for its passive posture toward her father's case.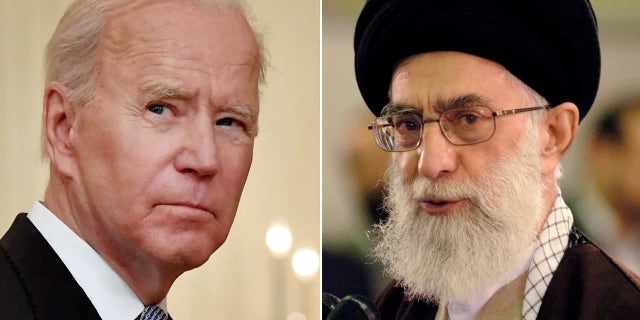 IRANIAN PRESIDENT HACKED AS GROUP CLAIMS DATA SHOWS EXPANDED SECURITY AROUND NUCLEAR SITE
The U.S. has not disclosed the names of the Iranian prisoners in the U.S., prompting critics to note that the administration remains evasive about the elements of the agreement. Republican lawmakers also weighed in when the deal was initially announced, terming the prisoner swap a "terrible deal."
Only three of the five American hostages slated to be released have been named: Siamak Namazi, Emad Sharghi and Morad Tahbaz. The other two unnamed Americans are reportedly a scientist and a businessperson.
And just last week, 26 Republican Senators sent a letter of inquiry to Secretary State Antony Blinken and Treasury Secretary Janet Yellen, noting, "The current administration is providing a ransom payment worth at least fifteen times that amount to the world's largest state sponsor of terror, in yet another violation of the United States' long-standing 'no concessions.'"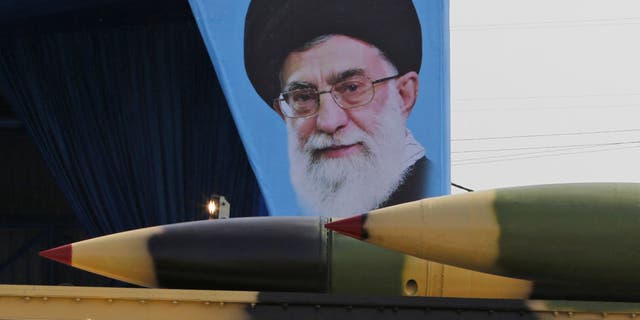 Alireza Nader, an Iran scholar based in Washington, D.C., told Fox News Digital, "The Biden administration's policy on Iran is a strategic and moral travesty. Biden is giving the regime in Iran nearly $16 billion as ransom for five hostages. The regime will now get a big financial boost as it faces a popular revolt and possible collapse."
He continued, "And adding insult to injury, Biden is appeasing the regime near the one-year anniversary of Mahsa Amini's murder. But that's not all. Biden isn't even trying to bring back all of the Iranian-American hostages, including Jamshid Sharmahd and Shahab Dalili, both of whom are covered by the Levinson Act and must be part of the negotiations."
CLICK HERE TO GET THE FOX NEWS APP
Fox News Digital sent press queries to the White House, the National Security Council, Iran's U.N. mission in New York and its foreign ministry in Tehran.