A concealed carry holder in Chicago turned the tables on a suspected drive-by shooter who opened fire on a group of people after a car crash, according to a report. 
"The shooting happened so quickly, I didn't have time to react," witness Lorenzo Hernandez told ABC 7 via a Spanish translator. "In Chicago, you go to work not knowing if you will come back home. This happens everywhere. I thank God that I didn't get hit."
Police said they responded to a drive-by shooting at about 2 p.m. on the Southwest Side, the outlet reported, and squad cards surrounded a Chicago Transit Authority (CTA) bus. 
Hernandez said he witnessed a car crash involving four vehicles and a CTA bus near 47th and Archer that afternoon. He witnessed riders exit the bus before someone in a white Dodge Durango allegedly shot at the group. 
CONCEALED CARRY HOLDER FLIPS THE SCRIPT DURING ATTEMPTED CARJACKING, SHOOTS SUSPECT AND ACCOMPLICE
"I saw the bus crash happen as I was stopped at the light," Hernandez said.
A 55-year-old male CTA bus supervisor was hit during the gunfire. The man was injured after responding to the scene for the crash, ABC 7 reported.
Hernandez said he was in his SUV near a tow truck driver when the gunman fired in his direction and hit his vehicle. The tow truck driver, Hernandez said, ducked when the gunfire erupted and he feared the trucker was hit. 
2ND AMENDMENT STEPS IN AFTER COPS STEP BACK IN WAKE OF DEFUND MOVEMENT IN CHICAGO
The tow truck driver, who did not provide his name to local media, however, reemerged during the shooting and fired off two shots at the suspect, ABC 7 reported. 
The suspect has not been identified and fled the scene before police were able to make any arrests. The police department confirmed that a witness with a concealed carry permit returned fire on the suspect, according to ABC 7.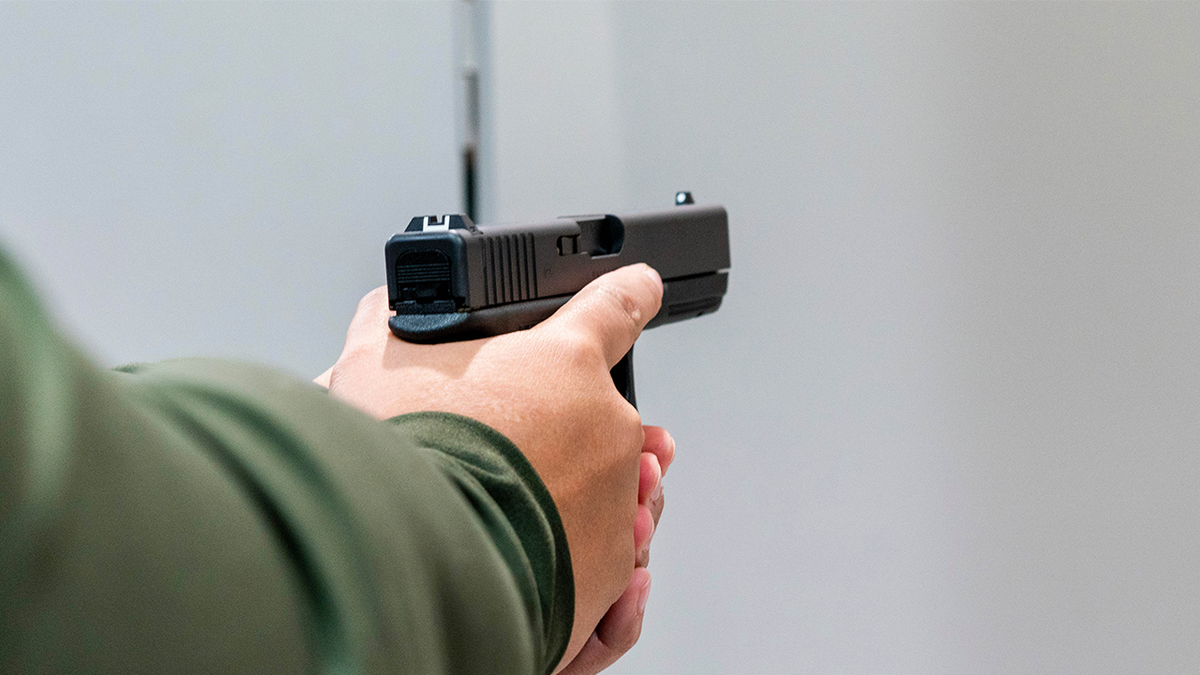 The tow truck driver told the outlet that the shooter aimed at him before he returned fire. 
CHICAGO WOMAN WITH CONCEALED CARRY FIRES AT WOULD-BE CARJACKERS: 'HE LOOK SURPRISED'
A bullet was found lodged in Hernandez's SUV, the outlet reported.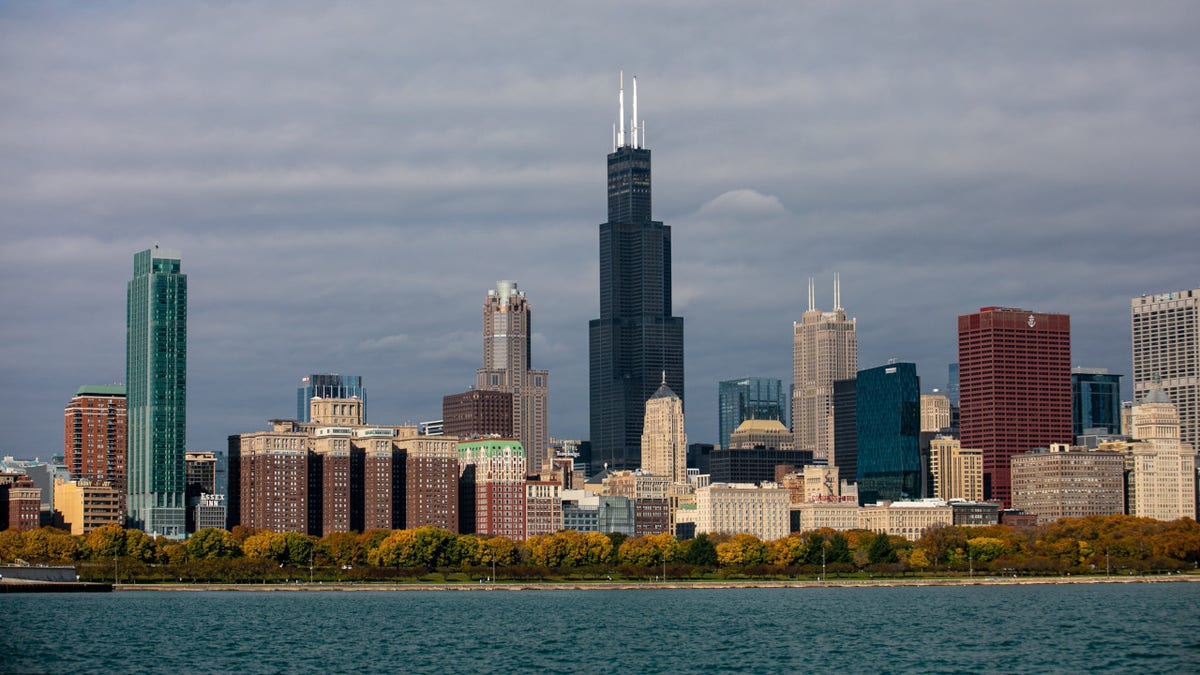 "The bullet looked like it was headed in my direction, but got stopped by the car," Hernandez said.
Hernandez added that the tow truck driver came over and thanked him following the shooting, because the car prevented him from getting shot. 
"The tow truck driver thanked me. He said if my SUV wasn't there, he would have gotten killed," Hernandez said.
The CTA bus supervisor was taken to a local hospital in stable condition after suffering a gunshot to his thigh. He was not the reported target of the shooting, according to the outlet. 
CLICK HERE TO GET THE FOX NEWS APP
The Chicago Police Department told Fox News Digital on Sunday evening that there were no updates to the case and the investigation remains ongoing.