Arkansas State Police officials say a trooper has retired after he crashed his vehicle into the wrong car during a pursuit.
The incident happened on Sunday on Interstate 40. At around 8:30 p.m., the trooper performed a Tactile Vehicle Intervention (TVI), also called a PIT maneuver, "in error" during a pursuit near Mile Marker 265. 
Authorities said the trooper had been in pursuit of two vehicles traveling faster than 100 mph. One of the vehicles being chased was a white, four-door sedan.
Unfortunately, the trooper in pursuit misidentified a bystander's vehicle as the suspect's car and executed the PIT maneuver, crashing into the wrong car and bringing it to a halt.
ARKANSAS POLICE SUSPECT MAN SHOT WOMAN BEFORE KILLING HIMSELF, AUTHORITIES SAY
Dashcam footage of the pursuit shows the trooper's car traveling at high speed on I-40 in pursuit of the suspects. The trooper passes several cars before his vehicle approaches the white sedan, which flashes its brake lights as the trooper draws near.
But as the white sedan slows down, the trooper rams his vehicle into the rear left side of the sedan, sending it flying into the shoulder of the highway.
MAN MAKES JAILHOUSE CONFESSION IN LOVE TRIANGLE SHOOTING OF FELLOW 911 DISPATCHER WIFE: 'I KNOW I'M A MONSTER'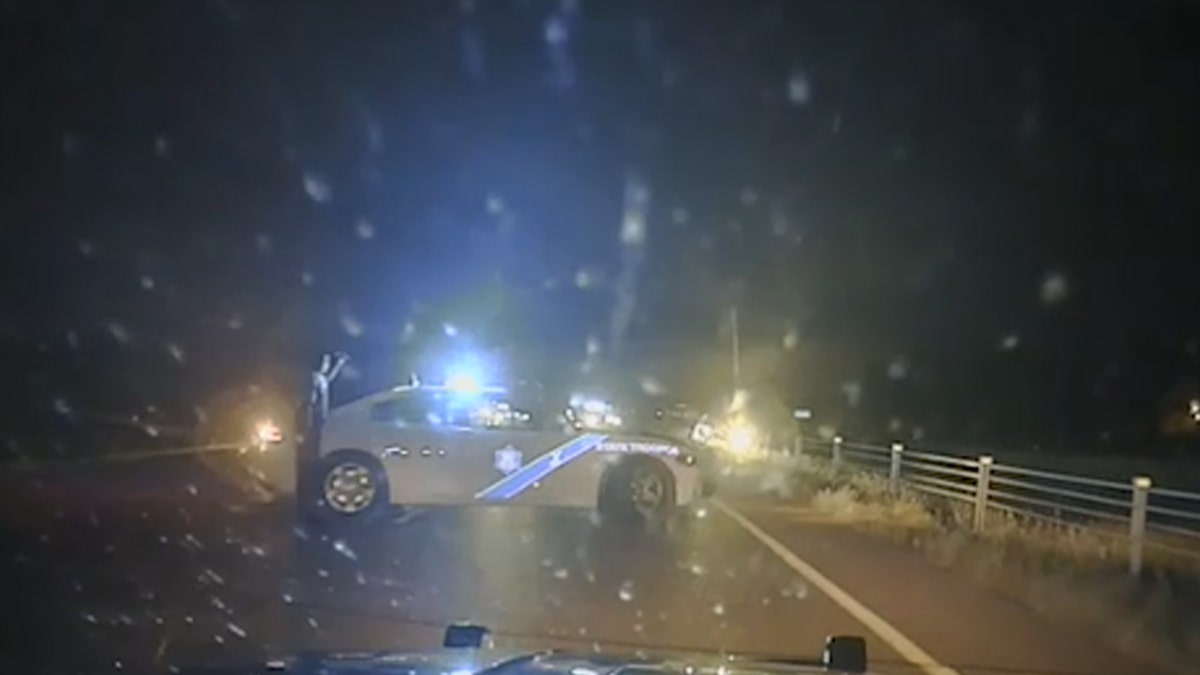 Both the driver and a passenger in the stopped vehicle were uninjured and declined medical treatment, authorities said. 
A PIT maneuver is a pursuit tactic used by law enforcement to stop suspects in a fleeing vehicle. The maneuver involves the pursuing police officer using his car to bump the suspect's vehicle on the side near a rear wheel, which causes the vehicle in front to spin out of control and stop. 
ARKANSAS DAD TRAGICALLY DIES AFTER HELPING SON MOVE INTO COLLEGE DORM: 'HE WAS SELFLESS'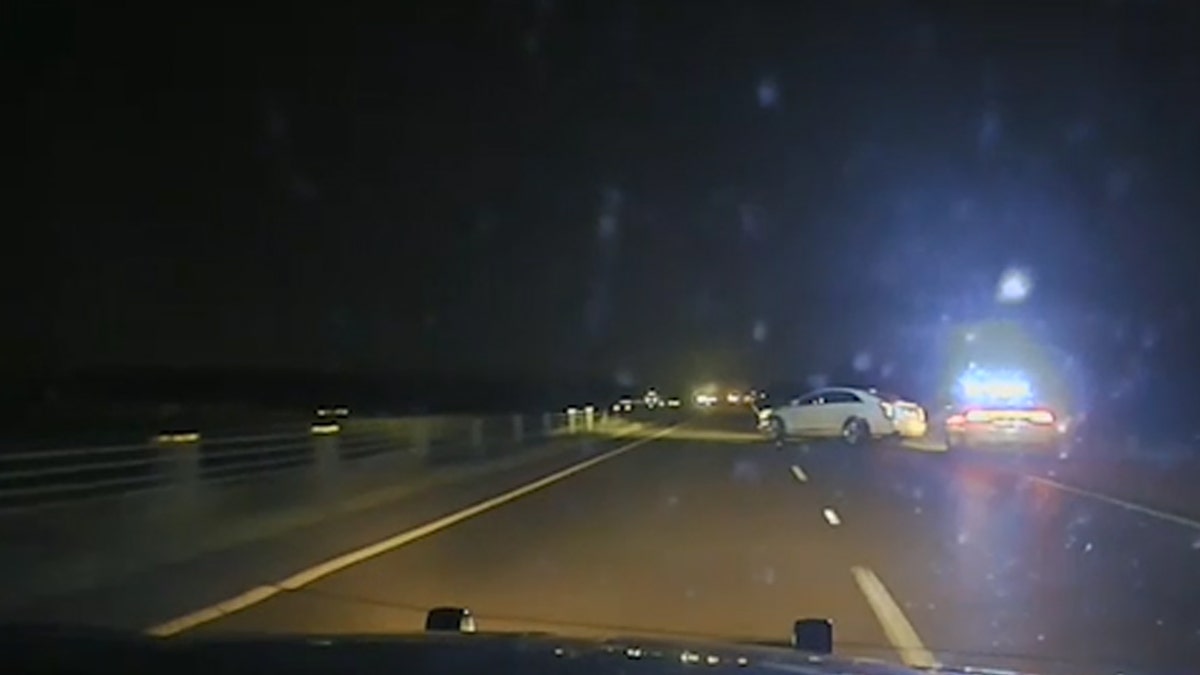 State police officials said the trooper's supervisor immediately began an internal review of the incident, which is ongoing. The trooper involved in the crash, Cpl. Thomas Hubbard, has submitted his letter of retirement and has not been on duty since the incident. 
In 2021, an Arkansas woman sued a state trooper who she said "negligently performed" a PIT maneuver that resulted in her car flipping over on the highway at 60 miles per hour in July 2020. 
CLICK HERE TO GET THE FOX NEWS APP
A FOX16 investigation that year revealed that PIT maneuvers were increasingly being used by the Arkansas State Police. Between January 2017 and December 2020, PIT maneuvers were used 306 times, with half of those happening in 2020, according to the local news outlet. 
At least 30 people have died and hundreds more have been injured since 2016 from PIT maneuvers, according to The Washington Post. Eighteen of those deaths occurred after police attempted to stop a person for speeding or another minor traffic violation. 
Fox News' Paul Best contributed to this report.