Artificial intelligence could have essentially shrunk the haystack to find the needle after hackers crippled the Colonial Pipeline with a ransomware attack, and minimized the disastrous aftermath, an expert said.
The 2021 Colonial Pipeline shutdown was the result of the largest recorded cyberattack on United States critical infrastructure, which is an easy target because of protection systems that are out of date, said Alice Globus, chief financial officer of Nanotronics, which describes itself as an "industrial AI company."
"With most critical infrastructure, whether it's manufacturing of some of these other systems like hospitals, they use older technology that's not updated that often," Globus told Fox News Digital. "They're low-hanging fruit for cyberattacks."
Major pipelines are not the only target, Globus said; it's everything from dams to satellites to schools and hospitals, which have captured headlines in recent weeks.
DISTURBING NEW CRIME TREND SEES KIDS' PRIVATE INFO STOLEN FROM SCHOOLS AND POSTED ON DARK WEB
The FBI continues to investigate a ransomware attack that crippled a major hospital network across four states earlier this month.
Prospect Medical Holdings, which operates 16 hospitals in California, Connecticut, Pennsylvania and Rhode Island (as well as 166 outpatient clinics and centers), was attacked earlier this month. 
US MARSHALS SERVICE ATTACKED BY RANSOMWARE TARGETING SENSITIVE LAW ENFORCEMENT INFORMATION
That canceled all elective surgeries and shuttered facilities for wound healing, imaging, gastroenterology, podiatry, urgent care and women's wellness, according to an update by the Eastern Connecticut Health Network during the first week of August.
Emergency departments in the Manchester Memorial and Rockville General hospitals were shut down, The Associated Press reported. 
WHAT IS ARTIFICIAL INTELLIGENCE (AI)?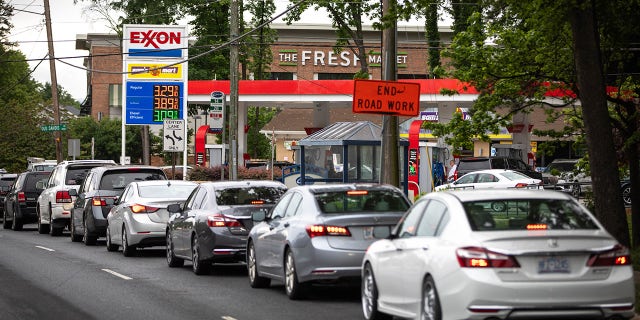 "This is an area where artificial intelligence can help," Globus said. "The systems are already compromised, but AI can identify what a normal system looks like and how the hospital should be working."
Humans can't do that, so virtually everything is preemptively shut down to stop the malware's spread, Globus said, which costs hundreds of millions of dollars, "if not billions."
JUSTICE DEPARTMENT SEIZES HIVE RANSOMWARE GANG WEBSITE 
"When (a critical infrastructure system) is not working the way it should or it's failing, powerful AI can identify the areas where there are potential issues and notify a human to go check out these areas because this is being attacked now," she said. 
"It significantly minimizes the damage and allows systems to overcome the attack." 
WATCH ALICE GLOBUS INTERVIEW
WHAT ARE THE DANGERS OF AI? FIND OUT WHY PEOPLE ARE AFRAID OF ARTIFICIAL INTELLIGENCE
The number of reported ransomware attacks have exponentially increased since the pandemic. U.S. financial institutions processed about $1.2 billion in ransomware-related payments in 2021, which was a 200% spike since 2020, according to the U.S. Treasury. 
And that's just what was reported, Globus pointed out. 
CLICK HERE TO GET THE FOX NEWS APP
The lucrative prospect of the crime has created "cybergangs," and attacks are becoming commonplace. 
"I think it's only going to get worse," Globus said. "But we have methods right now with artificial intelligence to deal with this problem and minimize damage and risk, whether it's a major pipeline or a local hospital."