The casualties from the deadly earthquakes that hit western Afghanistan on Saturday have killed or injured more than 4,000 people, according to officials.
Additionally, about 2,000 houses have been completely destroyed in the two 6.2-magnitude earthquakes, said the Afghanistan National Disaster Management Authority (ANDMA) on Monday.
During a press conference in Kabul on Monday, Mullah Saiq, spokesman for ANDMA, said: "So far, the statistics we have received regarding casualties are unfortunately exceeding 4,000 people.
"According to our data, in about 20 villages, approximately 1,980 to 2,000 houses have completely collapsed."
The violent earthquakes struck Afghanistan's Herat Province and neighbouring areas on Saturday afternoon, with the first tremor occurring at around 11:10 local time (0640 GMT), Reuters reported.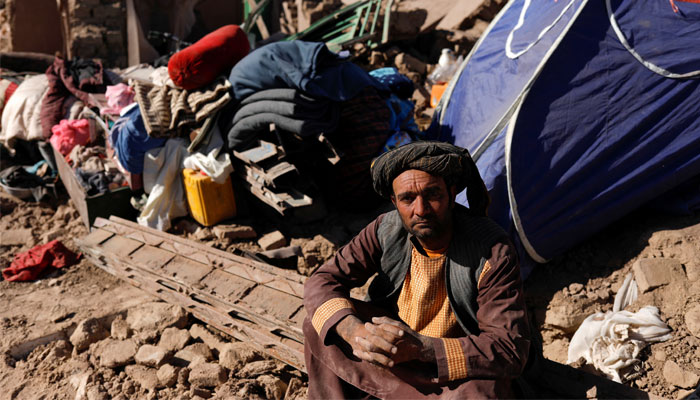 Following the disaster, a total of more than 1,000 rescuers in 35 rescue teams from different institutions are carrying out relief efforts in the affected areas, said the spokesman.
The quakes claimed at least 2,400 lives and injured many more, according to the Taliban government, proving to be among the deadliest in the world this year after tremors in Turkey and Syria, where an estimated 50,000 people died.
Mohammad Hasan Akhund, Afghanistan's acting prime minister, led a group of officials to visit the affected region in Herat Province on Monday.
Moreover, China on Sunday provided the Afghan Red Crescent with 200,000 US dollars in cash as emergency humanitarian assistance to aid its rescue and disaster relief efforts.