At least 32 people are dead and more than 60 are injured after a fiery multiple-vehicle crash in Northern Egypt involving a passenger bus, according to authorities.
The deadly pile-up — which saw several vehicles collide and then go up in flames — took place Saturday morning about 100 miles north of the capital Cairo on the main highway that connects Cairo to Alexandria, Egypt's second-largest city.
Video from the horror smash shows several vehicles engulfed in flames and heavy black smoke billowing high up into the hazy air. Dozens of bystanders can be seen looking on as sirens ring out in the background while in other videos circulating on social media people can be seen pushing broken-down vehicles away from the deadly scene. 
MASSIVE FIRE ENGULFS POLICE FACILITY IN NORTHEASTERN EGYPT, INJURING DOZENS
Twenty ambulances were dispatched to the location to help those injured, Egypt's health ministry said via X, formerly known as Twitter.
The crash unfolded in morning fog when the bus — which was on its way to Cairo via the Cairo-Alexandria Desert Road — slammed into a parked vehicle on the highway, according to Al-Jazeera, citing local media and authorities.
An oil leak from one vehicle may have contributed to the collision, the publication reported, citing the state-run Al-Ahram newspaper.
LOUISIANA 'SUPER FOG' PILEUP ON INTERSTATE LEAVES 8 DEAD, 63 INJURED, OVER 160 VEHICLES DAMAGED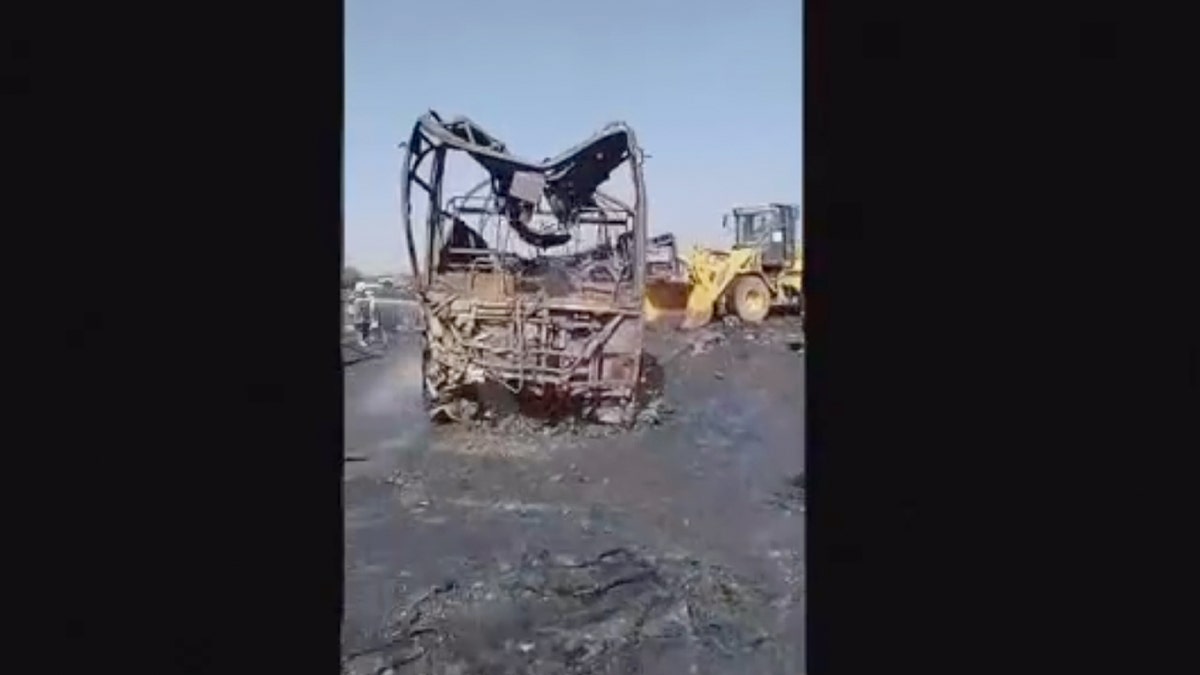 CLICK HERE TO GET THE FOX NEWS APP
In a clip of the aftermath, the charred remains of the bus and several other vehicles can be seen at the eerie scene.
The crash occurred in the vicinity of Wadi El-Natroun, a desert valley area in northern Egypt, the country's health ministry said.