JERUSALEM — In his daily briefings, Israel Defense Forces (IDF) spokesperson Rear Adm. Daniel Hagari regularly reminds Israelis that the war against Hamas in Gaza is being fought from "the air, the sea and the land," yet he misses out on one important arena that is likely to become the focus as Israel sends its troops deeper into the Palestinian enclave: The vast web of underground tunnels built by Hamas.
According to those who closely track the Iranian-backed terror group, as well as admissions by its own leaders, Hamas has built an approximately 300-mile subterranean system that snakes beneath civilian homes, schools and hospitals in urban areas of the Gaza Strip.
And for the past three weeks – since its forces carried out a massive and brutal terrorist attack inside Israel on Oct. 7 – Hamas' leadership, both political and military, has been safely holed up down there as Israeli fighter jets pound the territory from above.
On Wednesday during a briefing with the foreign press, Hagari said the massive damage in the Jabalia refugee camp after an Israeli airstrike on Tuesday was worsened by the fact that there were tunnels underneath the densely packed urban area. Locals reported seeing sinkholes opening up under the bombed-out buildings.
As Israeli ground forces expand further inside Gaza, the IDF will be forced to turn its attention to this underground battlefield, which is a challenge faced in other recent conflicts, particularly in the Middle East, but never on this scale, experts told Fox News Digital this week.
ISRAEL'S HUNT FOR HAMAS TERROR GROUP LEADER YAHYA SINWAR: 'DEAD MAN WALKING'
"Tunnels change everything about how the military is going to be able to advance and take control of the situation," said Daphné Richemond-Barak, senior researcher and head of the International Law Desk at the International Institute for Counter-Terrorism at Reichman University in Israel. 
"Tunnels turn the battlefield into a multidimensional battlefield, which is not the case in regular urban terrain, and that is something that must be considered as part of the operational challenges," continued Richemond-Barak, also a research fellow at the Modern War Institute at West Point.
"As they (the IDF) advance into Gaza, they might be ambushed by tunnels behind them or below them in a most violent and unsettling fashion," she said.
Such a scenario actually happened to an elite force of Israeli soldiers during a previous round of fighting in Gaza. In the 2014 conflict that Israelis refer to as Operation Protective Edge, three Israeli soldiers were ambushed by Hamas terrorists who succeeded in dragging the dead body of one of the soldiers, Lt. Hadar Goldin, into a secret tunnel. Israelis were shocked by this action, which happened during a U.N.-mediated cease-fire, and have been fighting to return Goldin's body ever since.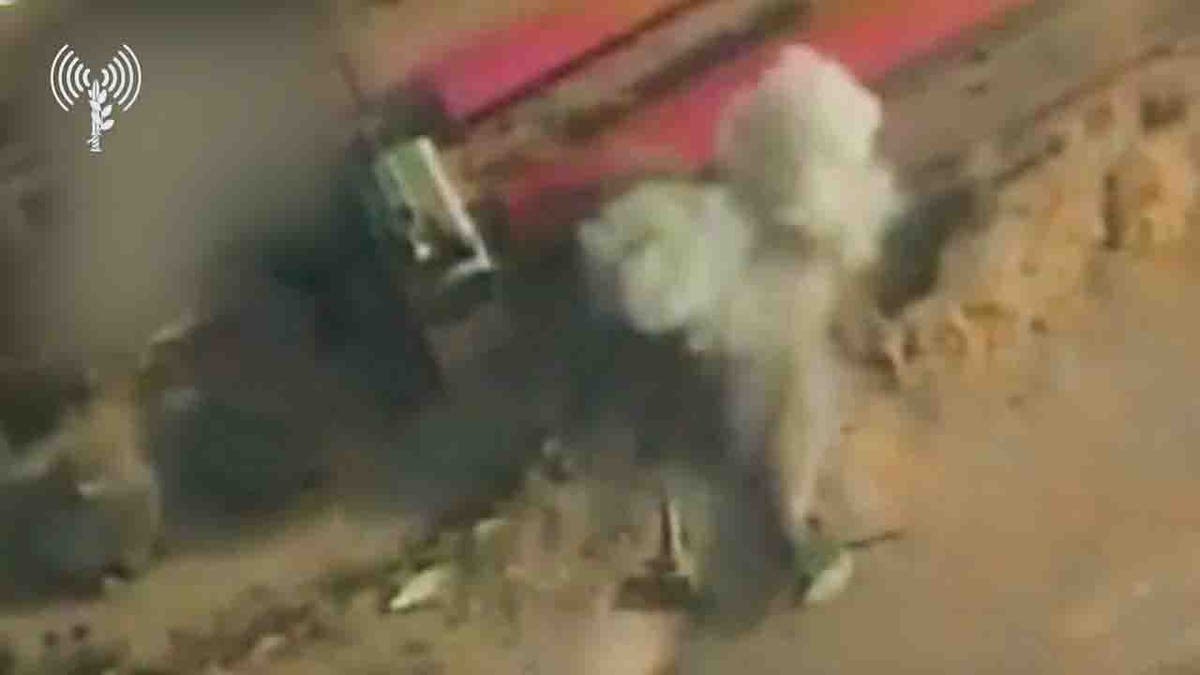 Avi Melamed, a former Israeli intelligence official and founder of "Inside the Middle East," an educational program, told Fox News Digital that Hamas has been building such tunnels for more than two decades. If initially they were used to smuggle goods and weaponry from Egypt into Gaza, the underground operation evolved into a system of attack tunnels that enable terrorists to move beneath the border fence with Israel and reach inside Israeli communities. Israel detected those tunnels both prior and during the 2014 conflict.
ISRAELI SURVIVORS OF HAMAS TERROR ATTACK RECOUNT HARROWING BRUTALITY, HEROISM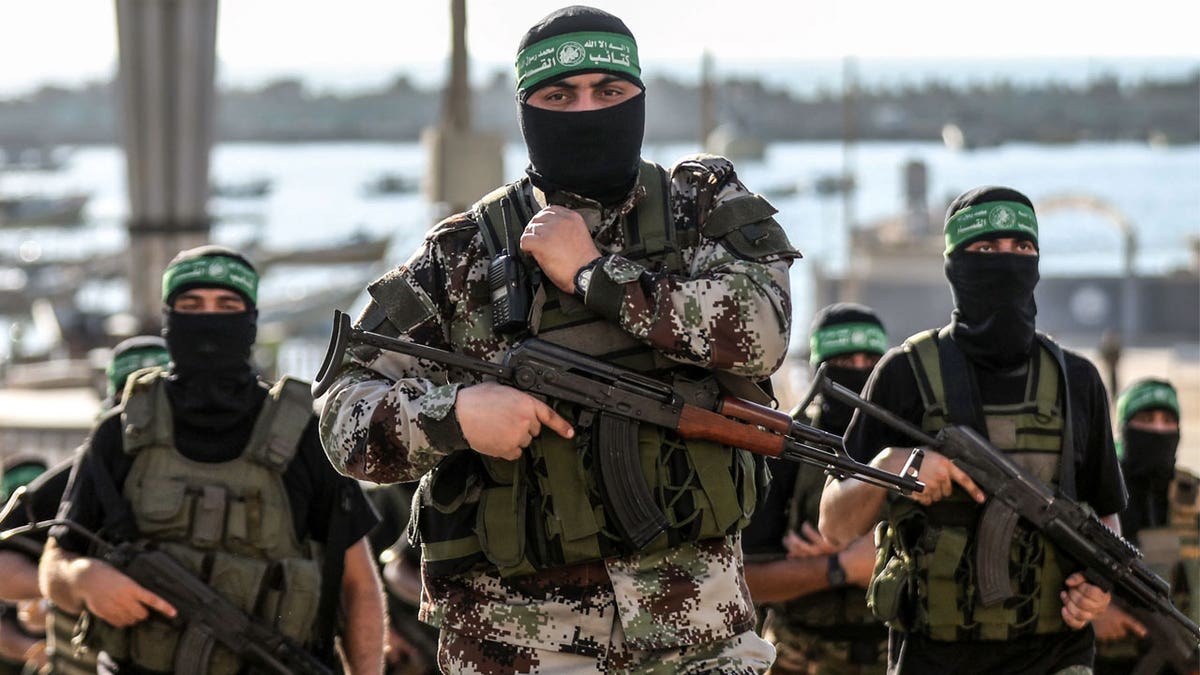 Now, noted Melamed, Hamas' tunnel has developed even further into a vast labyrinth of passageways that connect bunkers, command centers and even munitions storage facilities, a system that is often referred to as "the Gaza metro."
Many officials in Israel believe that the majority of the 240 hostages, held captive by Hamas since the Oct. 7 assault, are hidden somewhere inside this underground network. Yocheved Lifshitz, one of four hostages released so far, told the media that she"walked for two or three kilometers on wet ground" after her abduction.
"There was a large network of underground tunnels that looked like spider webs," the 85-year-old grandmother said.
"The soil in Gaza is soft, there is no need for massive drilling machinery to dig underground," Melamed said, describing how tunnel-building has become a massive industry for Hamas, which even has a dedicated authority overseeing the labor-intensive work and local families who are hired as contractors.
"At some point, some of the contractors were killed while digging those tunnels and Hamas was forced to pay out compensation to their families," he noted. "Most of the tunnels have been fortified with cement to stop them from collapsing and burying people alive."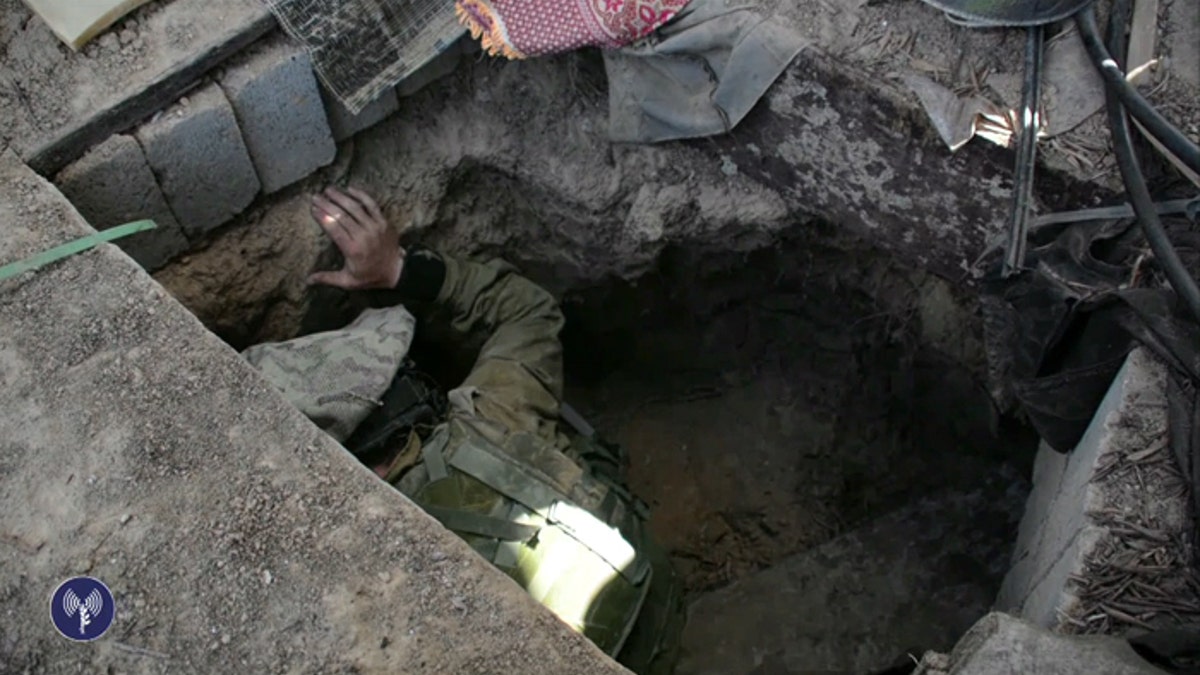 AT THE ARMY BASE WHERE ISRAEL IDENTIFIES ITS DEAD: 'THEY WENT FROM HOUSE TO HOUSE BURNING FAMILY AFTER FAMILY'
But the tunnels may also be an "Achilles heel" for the terror group as Israel continues to build up its forces in the Gaza Strip, Melamed said. 
"The weakness is with the flow of air and oxygen," he said. "You need big ventilation systems to blow air inside, and that means if those are located, the flow of air can be completely shut off in a second."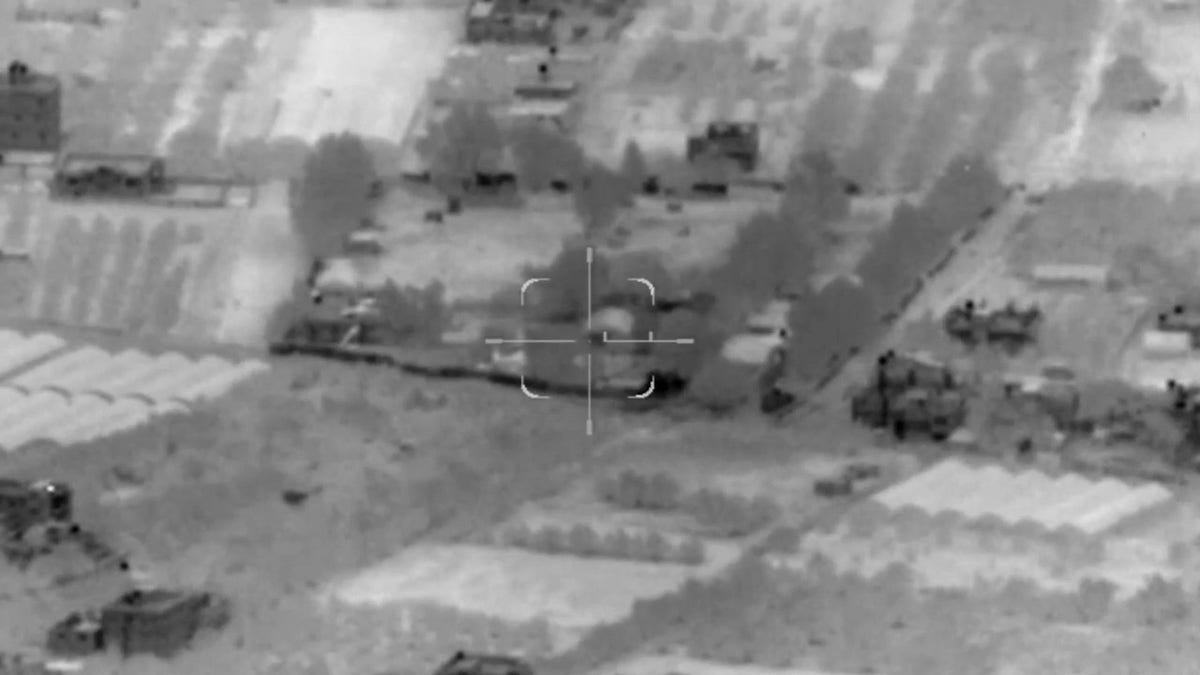 After three weeks of fighting, Israel has been trying to smoke the terrorists from their hiding places below ground by preventing additional fuel from entering Gaza, Fox News Digital reported last week. Israeli officials have repeatedly refused to allow fuel to enter Gaza for civilian purposes despite international pressure, arguing that it will likely end up being confiscated by Hamas and used to power the tunnel's ventilation system.
Richemond-Barak, who authored a 2017 book "Underground Warfare," said tunnel warfare has been a part of war for as long as wars have existed but that in recent years there has been a surge in use by "violent, non-state actors – terrorist groups" such as ISIS, al Qaeda and Hamas.
"Tunnels are an appealing strategy for terrorist groups because they serve as a great equalizer with the sophisticated technologies of armies like those in Israel or the U.S.," she said before adding "that the challenges were vast for both sides fighting in such an arena."
For those hiding within the tunnels – in this case, Hamas – the pressure comes from spending a great deal of time in hot and humid conditions underground. For a traditional army, such as the IDF, it is not only a drain on resources as it slows down the fight, it also demands special equipment and training, she said.
"Soldiers need to be vetted specifically for this kind of claustrophobic, confined environment, which not every soldier can handle," said Richemond-Barak. "Even the best-trained soldiers will find it difficult to operate in endless passageways in which you lose a sense of time and direction."
HAMAS TERROR BASE IS HIDDEN BENEATH GAZA'S LARGEST HOSPITAL, ISRAEL ALLEGES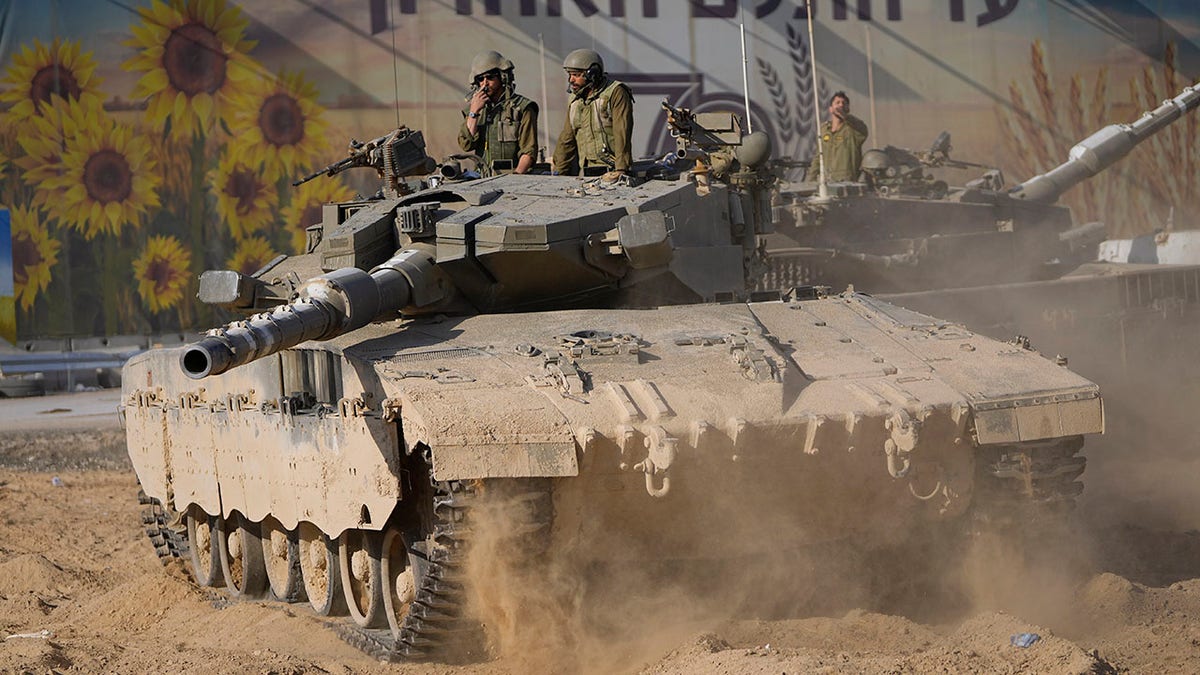 "When you're facing subterranean threats, you really need to think about which soldiers you're going to send into the tunnels, and most military doctrines recommend against doing that," she added, describing how they are likely to be highly booby-trapped because Hamas has been anticipating Israel's ground operation.
States that face or have faced such threats have been forced to develop new tools – robots and other equipment – that might be used to detect and neutralize tunnels, said Richemond-Barak, pointing out that the IDF has invested heavily in this over the past nine years.
"Although we knew tunnels were a serious threat before 2014, we did not build the right operational ideas back then," Amir Avivi, founder and CEO of the Israel Defense and Security Forum and an IDF brigadier general (res.) from the engineering corps previously responsible for the Gaza area, said of Israel's previous battle against Hamas inside Gaza.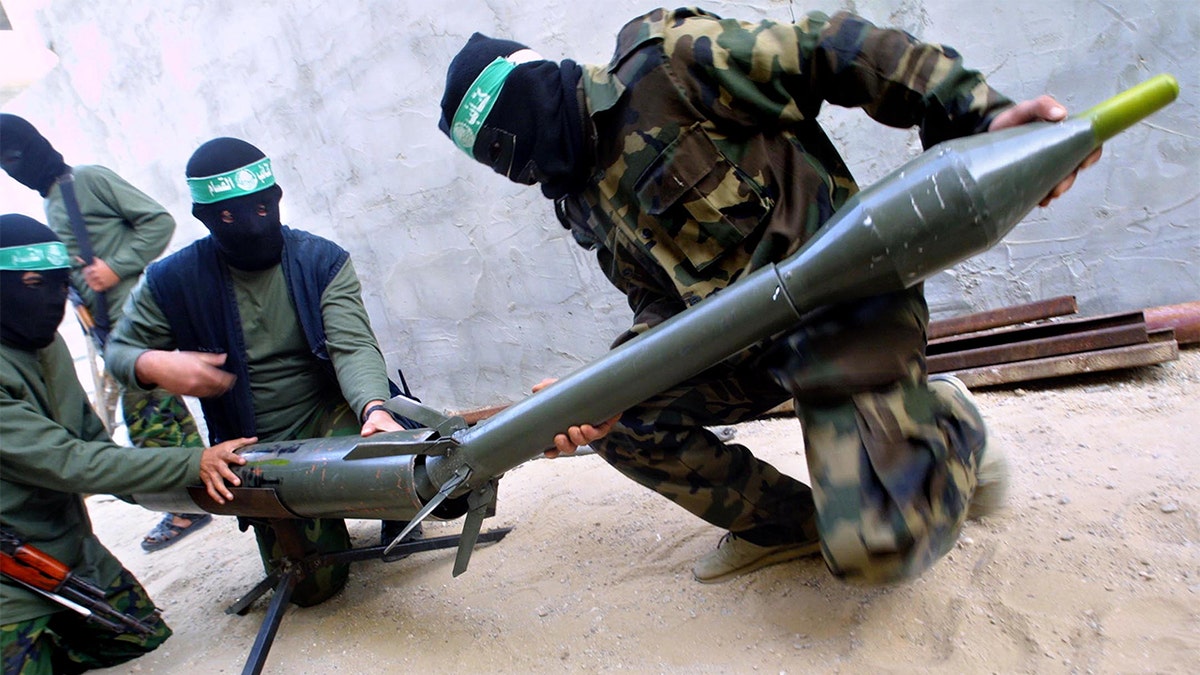 Avivi said that 10 years ago, the theory was that Hamas' tunnel system was for offensive, not strategic, purposes. Tunnels detected by Israel previous to 2014 had been used for smuggling goods and weapons from Egypt into Gaza and for infiltrations into Israel from the Gaza Strip.
"When you don't build the right operational ideas then you do not train right and do not develop the right equipment and technologies for such a threat," Avivi said, adding, "When we went in to destroy the offensive tunnels in 2014, we lacked the right equipment, and we lacked the right technologies."
"The army was so shocked, and that is why it took 51 days to defeat Hamas then," said Avivi. "That is when started the whole process of building our capabilities, and today we are completely able to both detect, destroy and fight tunnel warfare."
CLICK HERE TO GET THE FOX NEWS APP
While he admitted that the army faces a huge challenge in detecting the tunnels and fighting those inside them, the best "solution is not going down but simply burying the people who are in there."
"Creating a reality where they are going to die inside and that is it," Avivi said.